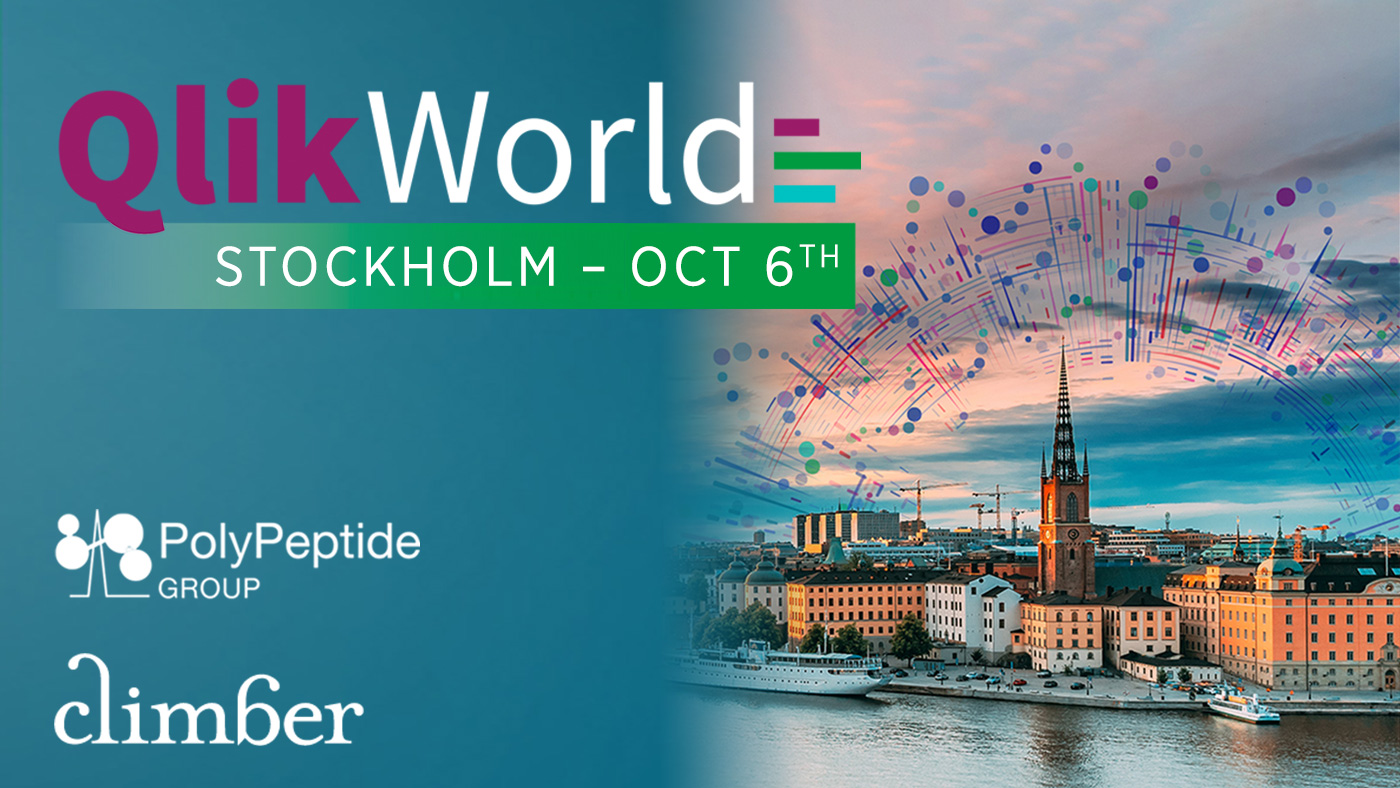 QlikWorld Tour Stockholm 2022
Thursday October 6th   •   9.00 AM  •  GT30
Getting the right data to the right people in the right moment – to make the right decisions – is complicated.
But it doesn't have to be – Learn how at QlikWorld Tour Stockholm!

Welcome to QlikWorld Tour Stockholm
Join us in Stockholm on October 6th, Qlik will show how their unique approach to data and analytics can give you confidence in your decision-making like never before.
Hear keynotes about Qlik's vision. See their modern approach to data and analytics. Learn all about the possibilities with Qlik Data Integration. Walk away inspired and ready to slay your next big business decision.
Don't miss out on our session at 10.45! Learn all about our customer PolyPeptide's journey to the cloud.
WHEN: Thursday October 6th, 9.00 am
WHERE: GT30, Grev Turegatan 30, Stockholm

AGENDA
8.30 Registration and Breakfast
9.00 – 9.45 Keynote ― Creating Certainty in a Changing World
With constantly shifting economic and market conditions, accessing and activating the right data at the right time is vital for every business. Having a complete and current view of your data creates trust and confidence, helping you get it right every time. During this session, Qlik's Dan Sommer will share perspective on the market forces that are driving the need to answer these challenges with Active Intelligence and insights from real-world customers and partners on how Qlik is helping them make the right decisions with certainty.
Dan Sommer, Senior Director, Market Intelligence Lead Qlik
9.45 – 10.15 Driving Certainty with Your Data ―  Qlik's Active Intelligence Platform
In this keynote, you'll see how Qlik's fundamentally different approach is empowering organizations to make decisions with certainty like never before.  Through innovations in real-time data delivery, workflow automation, and hybrid cloud, Qlik offers a modern approach to common data and analytics challenges.  This session will demonstrate how Qlik uniquely addresses these challenges and closes the gaps between data, insights and action with the industry's only end-to-end Active Intelligence Platform
Dan Sommer, Senior Director, Market Intelligence Lead Qlik
Morgan Adolfsson Senior Solution Architect Qlik
10.15 – 10.45 Coffee Break
10.45 – 11.15  Customer case – PolyPeptide 
PolyPeptide implemented Qlik Sense on top of their data warehouse in 2017 – since then things have developed quickly and they have now made a complete technology shift into the cloud. Hear about their journey. What made them take the leap? How come they chose to do it with Qlik? Learn about their gains, challenges and next steps. See their unique writeback solution that makes it possible for them to stay in Qlik and act on their data – speeding up decisions and enabling a single source of truth.
Mikael Lindqvist ― Business Information Analyst, PolyPeptide
Magnus Petersson Ahrholt ― BI Manager, Climber
11.15 – 12.20 Break out sessions
12.20 – 13.30 Lunch and Mingle

Any questions? Please get in touch!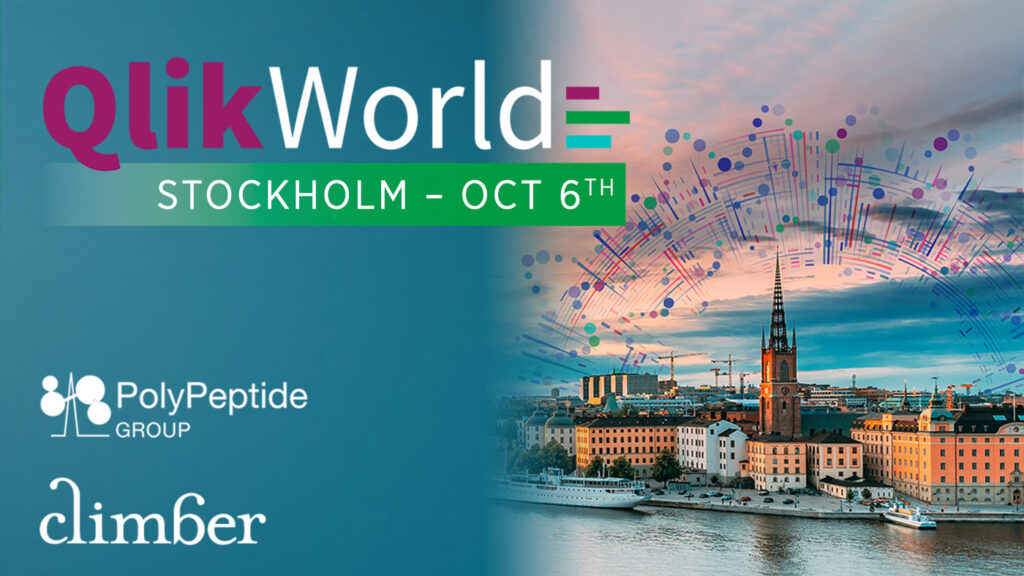 Event
Join us for the QlikWorld Tour Stockholm on Oct 6 to see how Qlik's unique approach to data and analytics will give you confidence in your decision-making like never before. Don't miss out on our customer case where PolyPeptide shares their journey to the cloud.
>> Sign up today!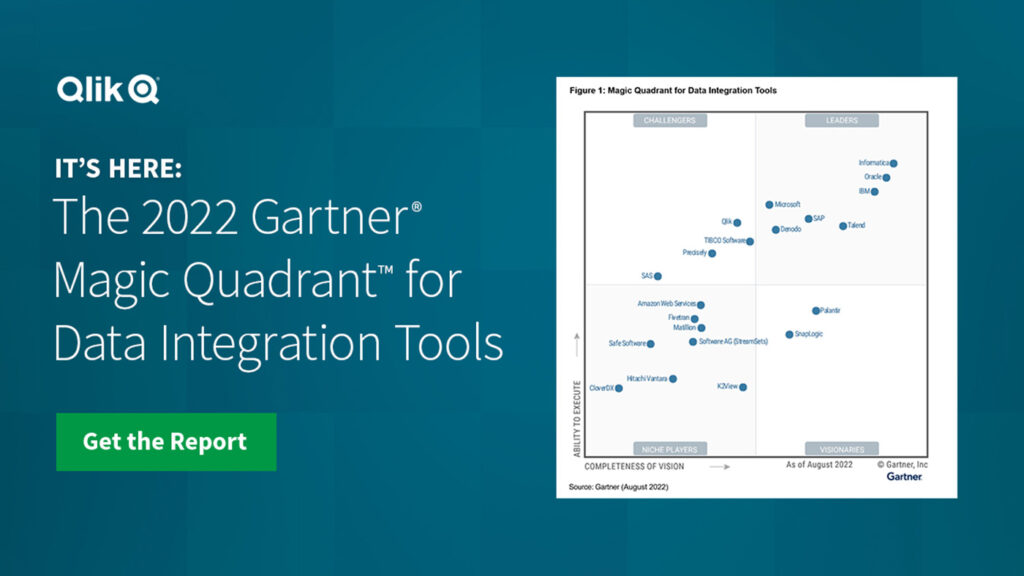 News
Looking for a Data Integration Solution? With the ever-changing cloud and technology landscape, it can be challenging to find the right data solution. Read the 2022 Gartner MQ report for Data Integration Tools for a quick view of the landscape and see why Qlik has been recognised for the seventh year in a row. Get your copy here!
>> Download the report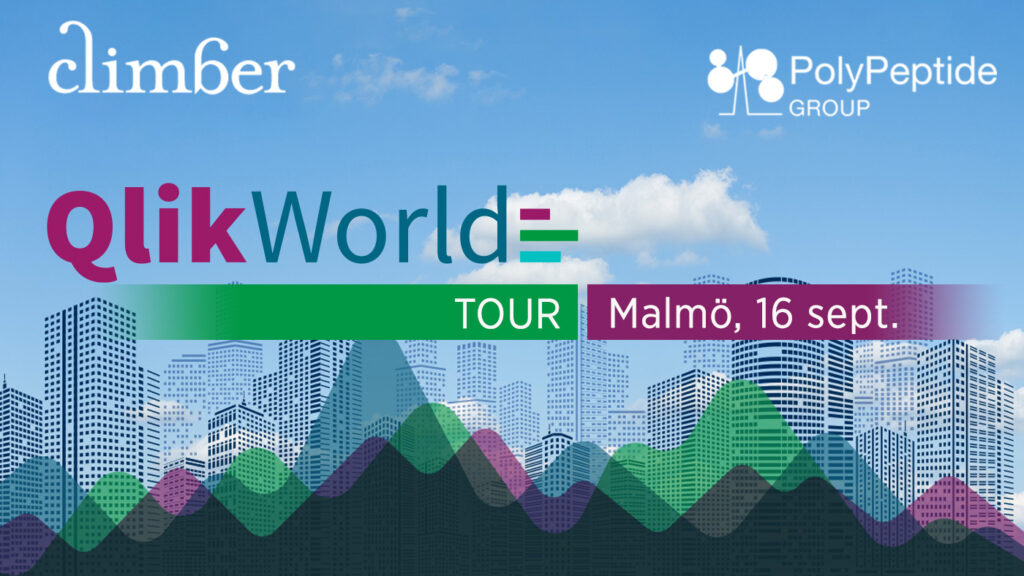 Event
Ett halvdagsevent fredagen den 16/9 där du möter Qlik, Climber och vår kund PolyPeptide. Hör och se hur du kan korta tiden mellan data, insights och actions för att snabbt kunna agera och fatta beslut i den föränderliga värld vi lever i idag.
>> Anmäl dig här!