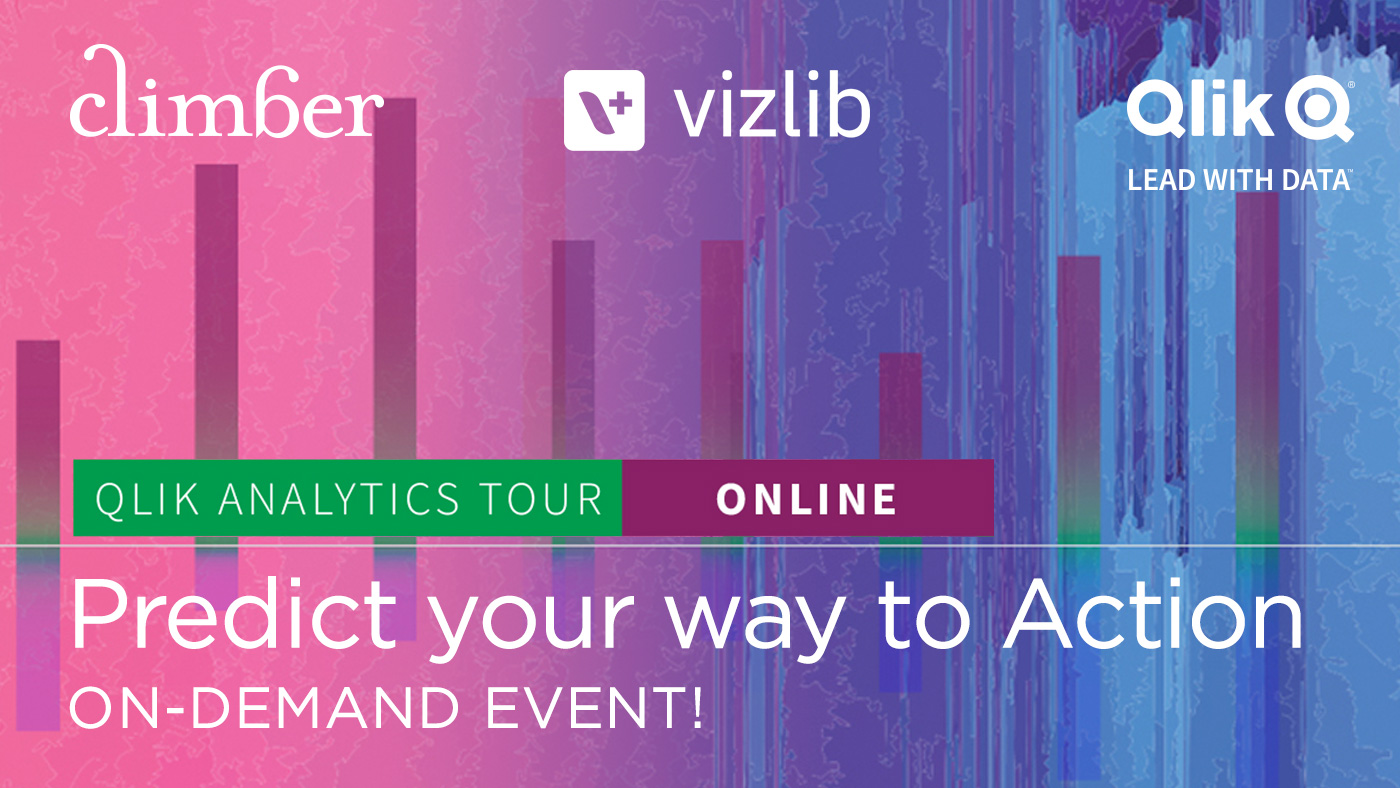 – ON-DEMAND EVENT –
Qlik Data Analytics Tour with Climber – Predict your way to Action
– Join the
data analytics event of the year
 –
Usually, you don't make a left turn and thereafter blink? Neither are you interested in if your sales have dropped, rather than ― will they drop? Taking action has been crucial to succeed, or rather survive for all businesses this spring. Join our masterclass on how to accelerate the time between data, decisions, actions and by extension business value using Predictive Data Analytics! We've prepped a day showcasing how to predict future sales, do accurate financial forecasts, and explore future scenarios in Qlik Sense, all to stay ahead of your operational performance.
It's all about Action – See how to shorten time from data to action
Taking action is always preferred. Doing it with the ability to predict what's coming up will put you in the driver seat of your business. On September 17th you've got the chance to learn how predictive analytics will not only get you there but also reduce time from data to action. From a finance perspective, we'll stage how to put predictive analytics into motion, forecast future scenarios, collaborate to ease the planning process and pin down what actions to take. From a sales angle, we'll showcase how you with the help of Qlik and Vizlib can predict sales development and optimise operational performance.
Climber Academy Launch
The tour ends off with an exclusive one time opportunity to participate in the launch of Climber Academy. We have 25 spots for this free 90 min introduction session to Qlik Sense that provides step-by-step instructions on how to build you first Qlik Sense application. Become familiar with the tool, learn how to interact and avoid the most common pitfalls. 
We're overwhelmed with the interest for the Climber Academy Launch! All spots are taken for this session, but due to high demand we're adding an extra session. Tick the box when signing up to be added to the next training and you'll receive a confirmation with further information shortly.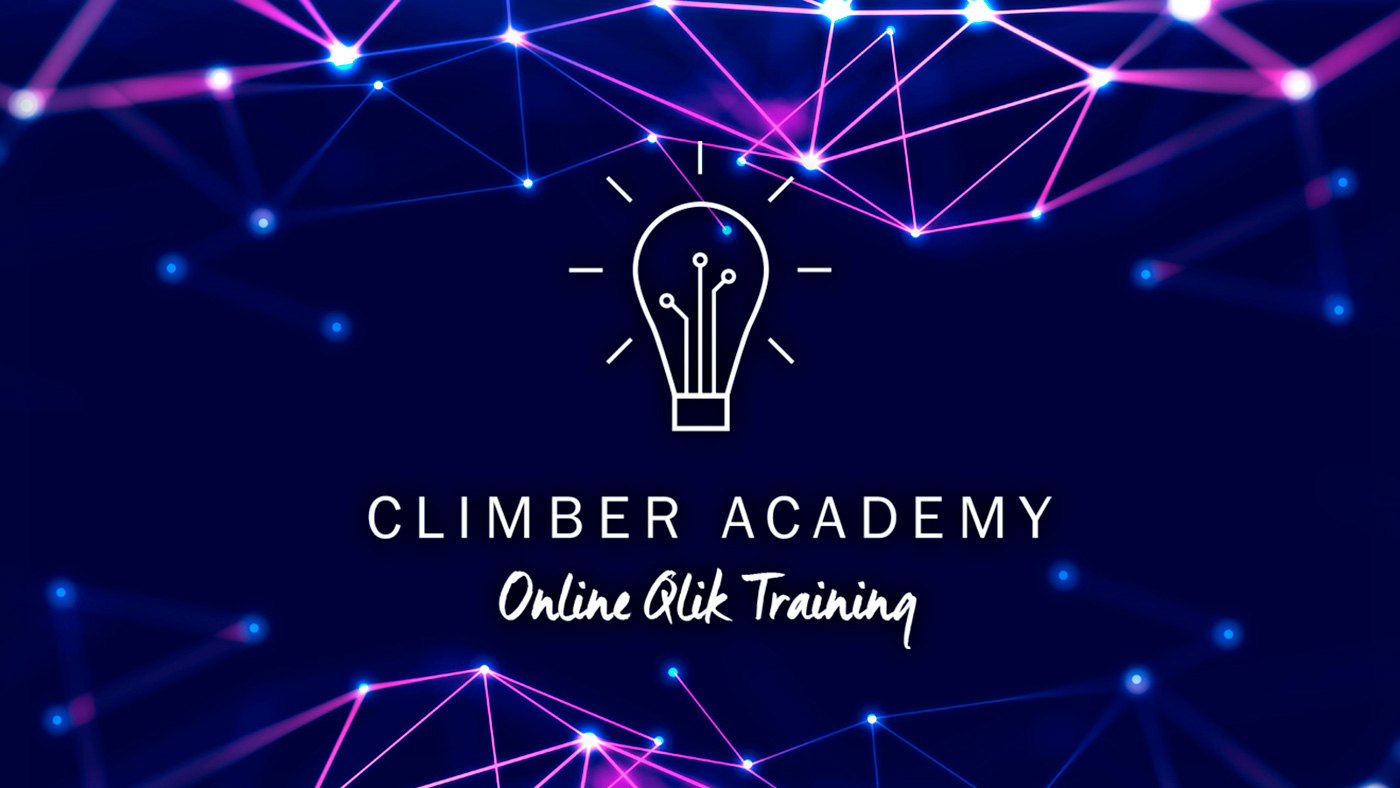 AGENDA
10.00–10.30 Qlik Keynote & Demo – Business Value Acceleration with Active Business Intelligence
Data, decisions and actions. One thing should lead to the other, but that doesn't just happen automatically overnight. Being action-oriented has been crucial to succeed, or rather survive for all businesses this spring.
Closing the data gaps in your organisation, and increasing collaboration, will shorten the time from data to action. We call it Active Business Intelligence. Magnus Petersson Ahrholt, BI Manager will explain how automated processes and predictive analytics are must-haves for a more action oriented approach to accelerate business value. This session is moderated by Carolina Mistander, Marketing Director.
10:45–11:00 Enabling Predictive Analytics to the people – Vizlib shortening time from data to action
Our friends at Vizlib will showcase how any user can leverage advanced analytics on the fly to predict the best action to follow up, with the help of smart visualisations, clustering and collaboration in Qlik Sense. Speaker: Michael Nordström, VP of Pre-Sales & Enablement, Vizlib
11:15–11:30 Predictive Analytics in Sales – Stay ahead of your sales and optimise operational performance in Qlik
With hospitality as an example, Daniel Häggroth, BI Manager, will showcase how to predict sales development and revenue, in combination with employee analysis, to stay ahead of operational performance. We will show how to compare revenue with staff costs, forecast worked hours vs scheduled hours by business unit and department, using Qlik Sense and Vizlib.
11:45–12:00 Predictive Analytics in Finance – How to perform Financial Forecasting in Qlik Sense
Financial Planning is key to maintain control of the business. Jordy Wegman, BI Consultant, will showcase how to simplify the process and do accurate forecasts in Qlik Sense to explore the effects of future scenarios:
• Combine budget and P&L to forecast the development of costs and revenue
• Comment and collaborate in Qlik Sense to ease the financial planning process
13:00–15:00 The ultimate Qlik Sense Introduction with the Climber Academy
Get a quick-start in Qlik Sense! This introduction workshop provides step-by-step instructions on how to build your first Qlik Sense application. You'll become familiar with the tool by learning how to interact and search for data, as well as loading and visualizing datasets and avoiding the most common pitfalls.


SIGN UP FOR THE QLIK ANALYTICS TOUR! 
Don't miss your chance to get hands-on exposure to the newest and most exciting innovations in analytics.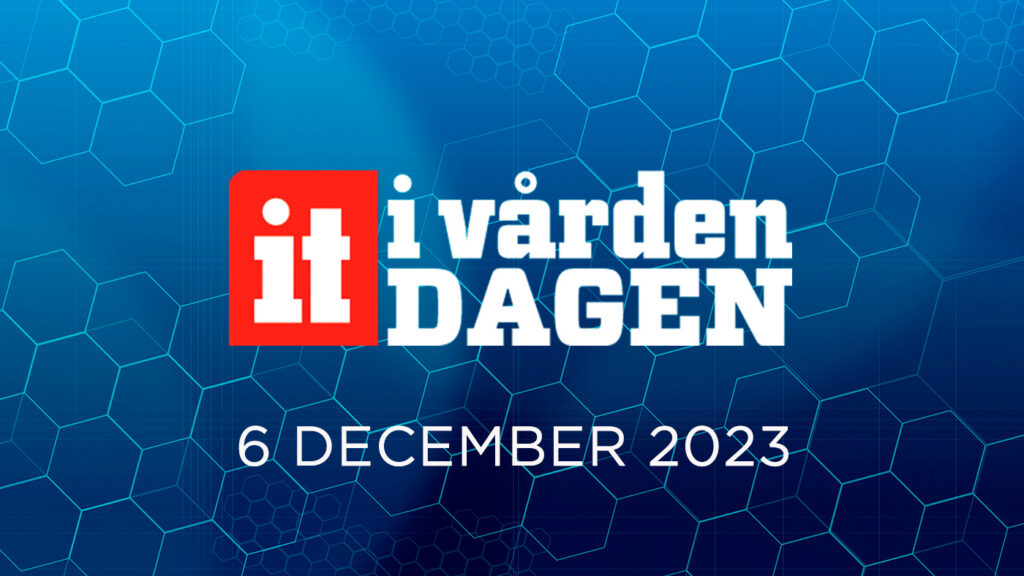 Event
Ett forum för inspiration, ny kunskap och nätverkande! Här samlas offentliga och privata aktörer inom hälso- och sjukvården, tillsammans med experter för att diskutera digitaliseringen och framtidens vårdtjänster. Möt oss på plats!
>> Jag vill veta mer!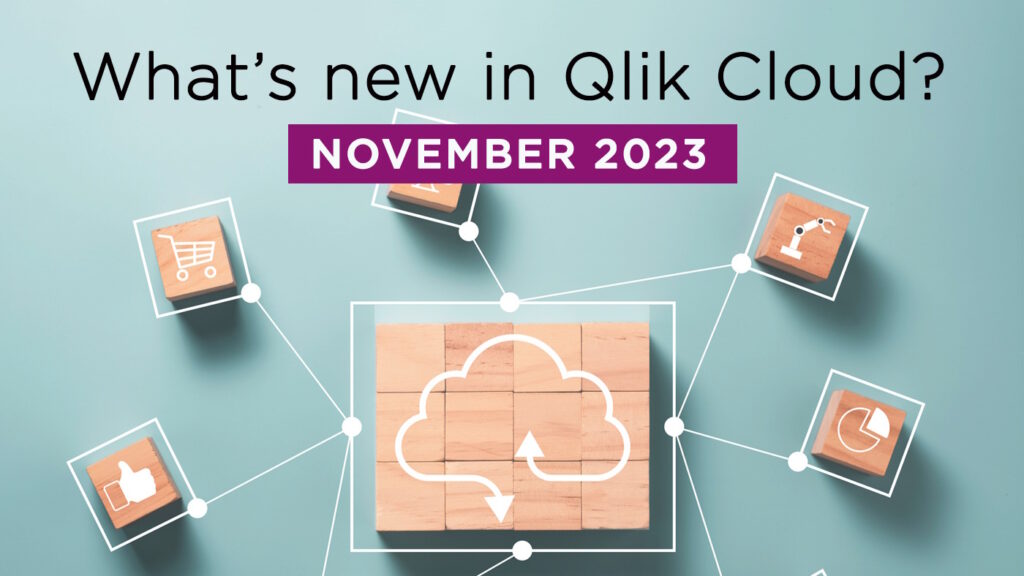 Blog
Here we give you the latest and greatest in new features added to the Qlik Cloud platform. It's now easier than ever to migrate your Qlik Sense apps to Qlik Cloud and to navigate between the Qlik and Talend Clouds if you are an existing Talend customer. Learn more in the blog!
>> Read more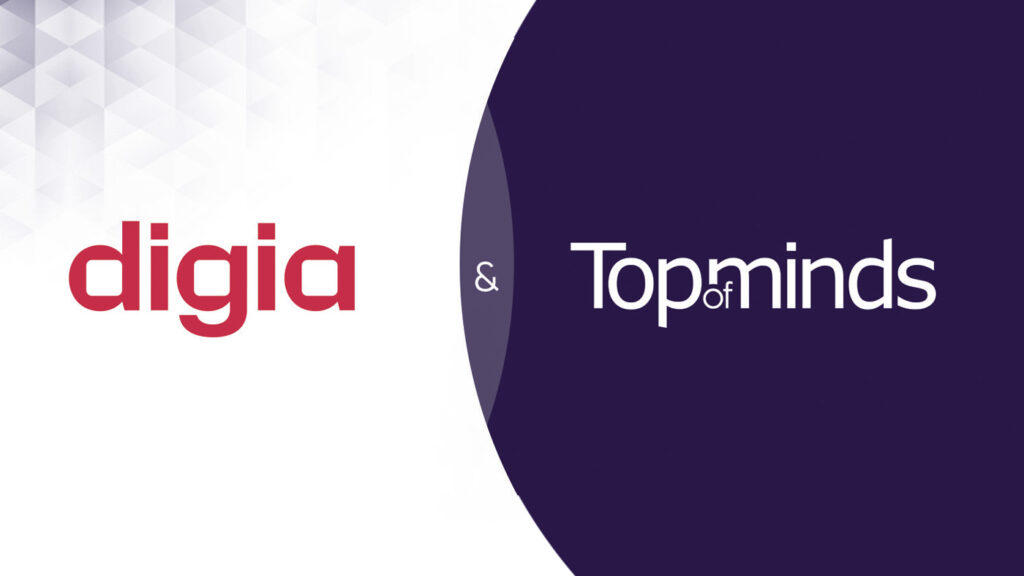 News
21 September 2023: Digia reinforces its position as a Northern European Powerhouse in Data Analytics by acquiring Top of Minds, a Swedish IT consulting and service company. Top of Minds has expertise in both modern data analytics and classic data warehousing, front end analytics, and integration – a perfect combination with Climber's offering.
>> Read more