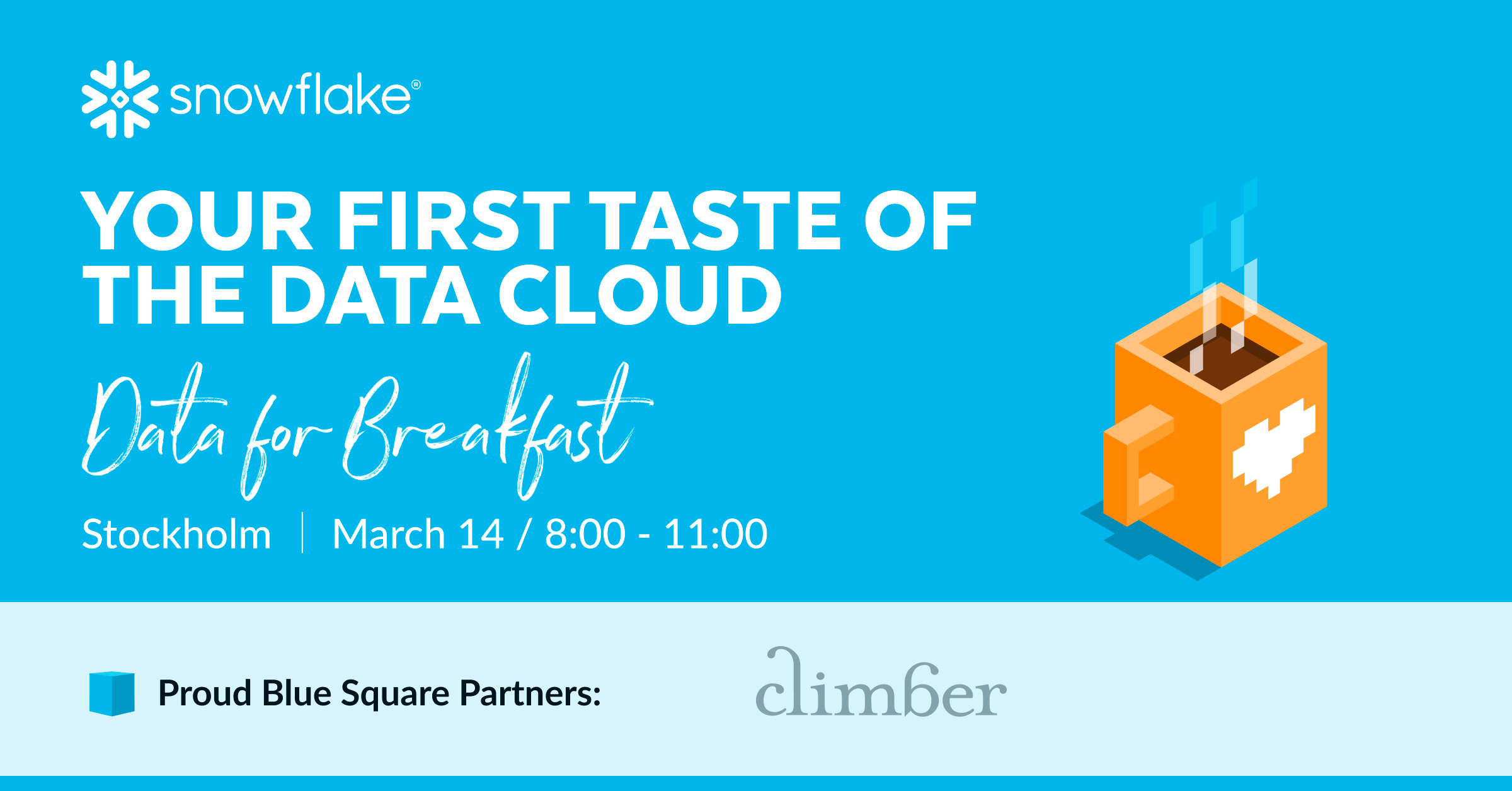 Data for Breakfast Stockholm 2023
Tuesday March 14th   •   8.00 AM  •  7A Posthuset
In partnership with Snowflake, we're bringing the power of the Data Cloud straight to you in Stockholm. Join us for a morning filled with data discussions and peer learning over breakfast.

Welcome to Data for Breakfast
Discover the power of the Snowflake Data Cloud and walk away with the knowledge you need to transform your business through data and analytics. We'll be there as a Snowflake Select Partner to share how Qlik together with Snowflake offers you a smooth, speedy, scalable, cost effective and complete enterprise solution.
WHEN: Tuesday March 14th, 8.00 a.m. – 11.00 a.m.
WHERE: 7A Posthuset, Vasagatan 28, Stockholm
AGENDA
8.00 a.m. Registration, Networking and Breakfast
9.00 a.m. What is the Data Cloud
9.25 a.m. Hear from a Snowflake customer
9.45 a.m. Extend the value of Snowflake with Partners
10.00 a.m  Customer and Partner Q & A panel 
10.30 a.m. Networking and Snowflake Demos

Any questions? Please get in touch!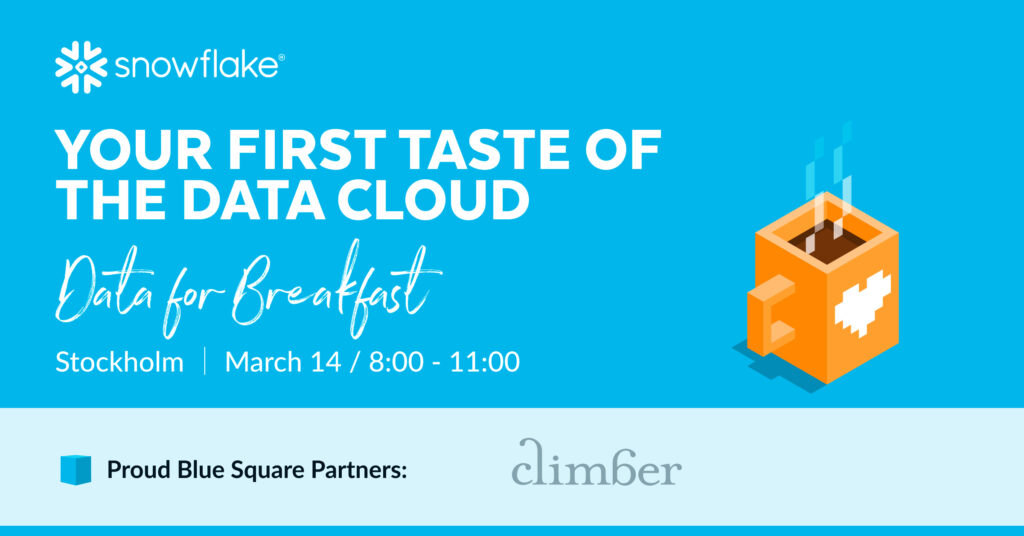 Event
Your future depends on using data. Join us for a morning of insights, inspiration, value, and breakfast — where you'll learn all about Snowflake's Data Cloud, on March 14 in Stockholm.
>> Sign up today!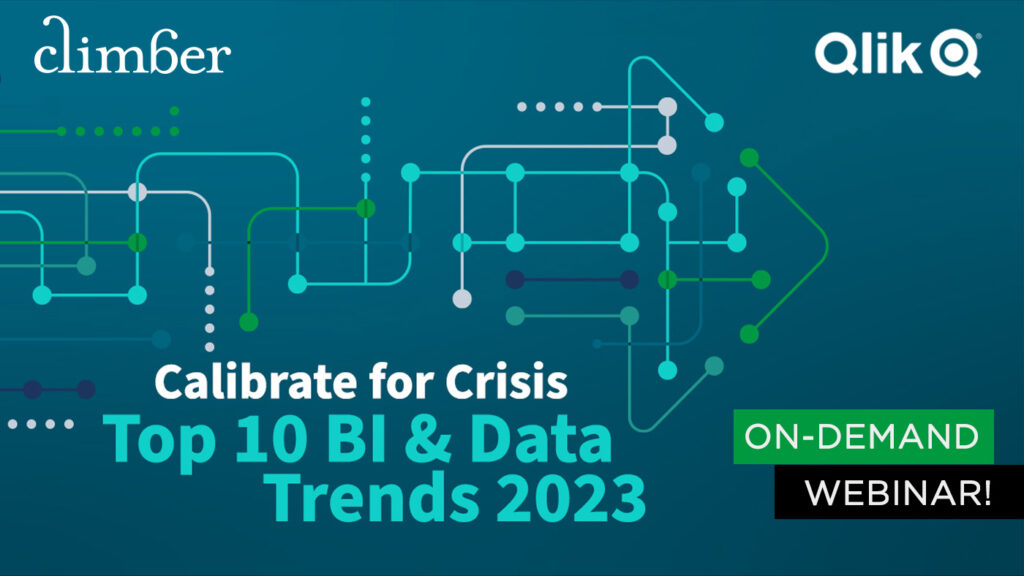 Event, On-Demand Webinar
Calibrate for Crisis – View this on-demand Qlik webinar, with Dan Sommer! He discloses the top 10 BI & Data trends that will impact organizations over the coming year and what you need to know to stay ahead.
>> To the webinar!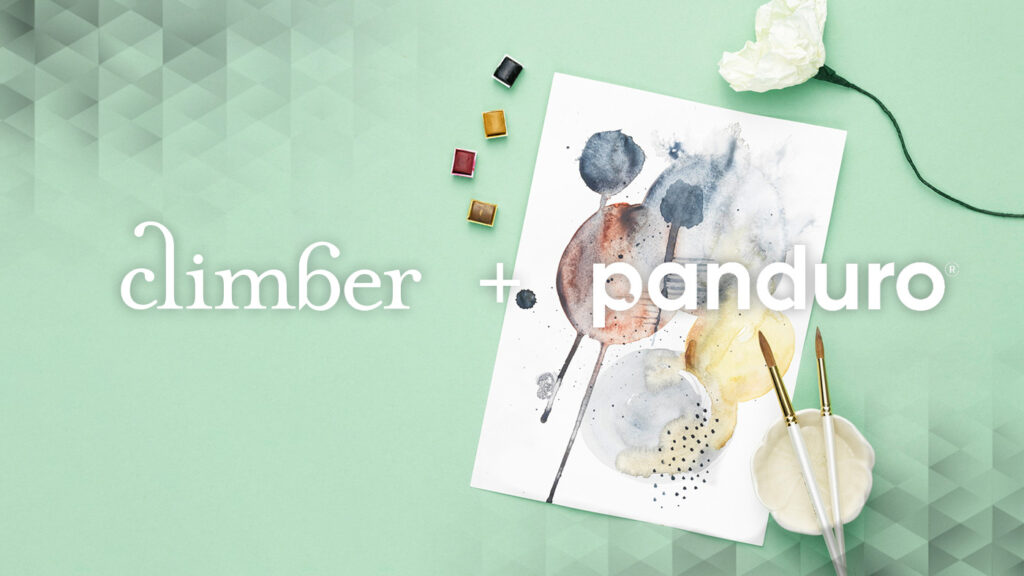 News
Panduro implementerade budget- och prognosverktyget Planacy, för att förenkla och effektivisera sin finansiella budget- och prognosprocess. Med hjälp av Planacy och Qlik har Panduro fått en mer strömlinjeformad helhet. Den nya lösningen eliminerar en stor del av de tidigare riskerna, samtidigt som den underlättar arbetet för de involverade i bolagets budgetarbete.
>> Läs mer om projektet här