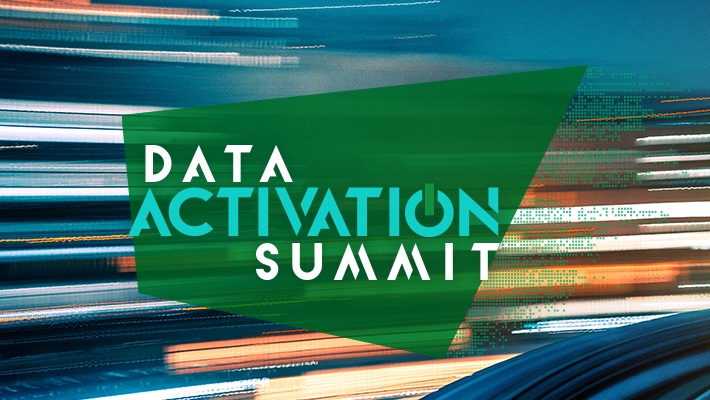 ON-DEMAND WEBINAR
Qlik Data Activation Summit
Start your journey to Active Intelligence.
Every day in business, there are moments that require action. And every day, you need the visibility to see them and the agility to act fast ― not on a hunch, but with decisions informed by data. Active Intelligence is the solution. It's the new era of data and analytics, delivering real-time data to inform immediate action.

Top 5 Reasons to Attend
1. Hear Qlik's vision for tackling your most complex data challenges and empowering a data driven world
2. Get an introduction to Active Intelligence – what it is, why it's such a huge leap forward, and how to begin your journey
3. Get Constellation Research, Inc's perspective on Qlik's unique approach and the next era of Business Intelligence
4. Find out how to establish an analytics data pipeline to provide real-time insights to your organization ― and why it's critical to staying competitive
5. Hear first-hand from Royal Mail Group, the primary postal service in the United Kingdom, as they discuss their journey to Active Intelligence.

Agenda
Join the Data Activation Summit where you'll learn how to combine the latest innovations to establish a real-time analytics data pipeline – providing the insights you need to take immediate, informed action.
On-Demand
Welcome: Rick Jackson, Qlik, CMO
Breaking Down Barriers to a Data-Driven World: Mike Capone, Qlik, CEO
Activating an Analytics Data Pipeline – Active Intelligence:
James Fisher, Qlik, Chief Product Officer
Doug Henschen, Qlik, Vice President & Principal Analyst
Josh Good, Qlik, VP, Product Marketing
Long Huynh, Royal Mail, BI Delivery Lead
Wrap Up & Close: Rick Jackson, Qlik, CMO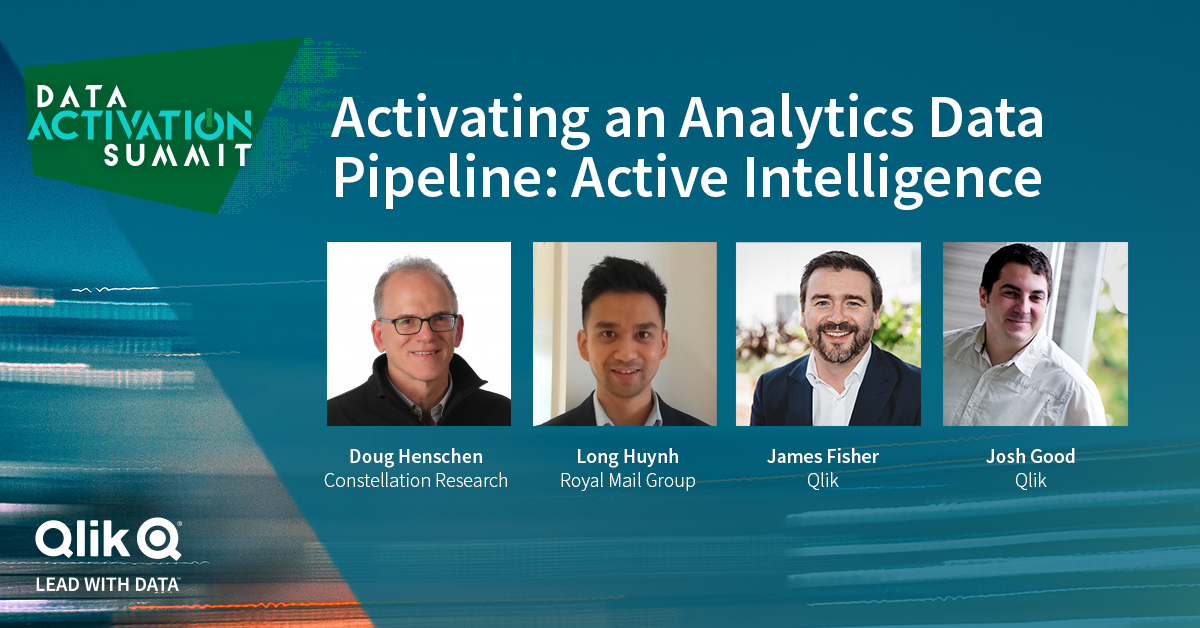 Start seizing every business moment with Active Intelligence
Register now to watch the recording when it suits you!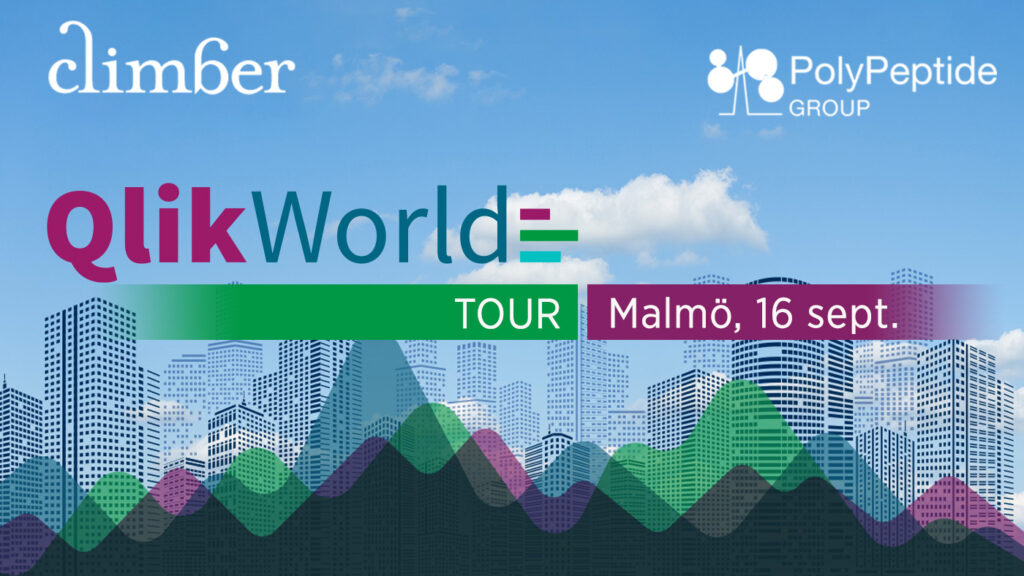 Event
Ett halvdagsevent fredagen den 16/9 där du möter Qlik, Climber och vår kund PolyPeptide. Hör och se hur du kan korta tiden mellan data, insights och actions för att snabbt kunna agera och fatta beslut i den föränderliga värld vi lever i idag.
>> Anmäl dig här!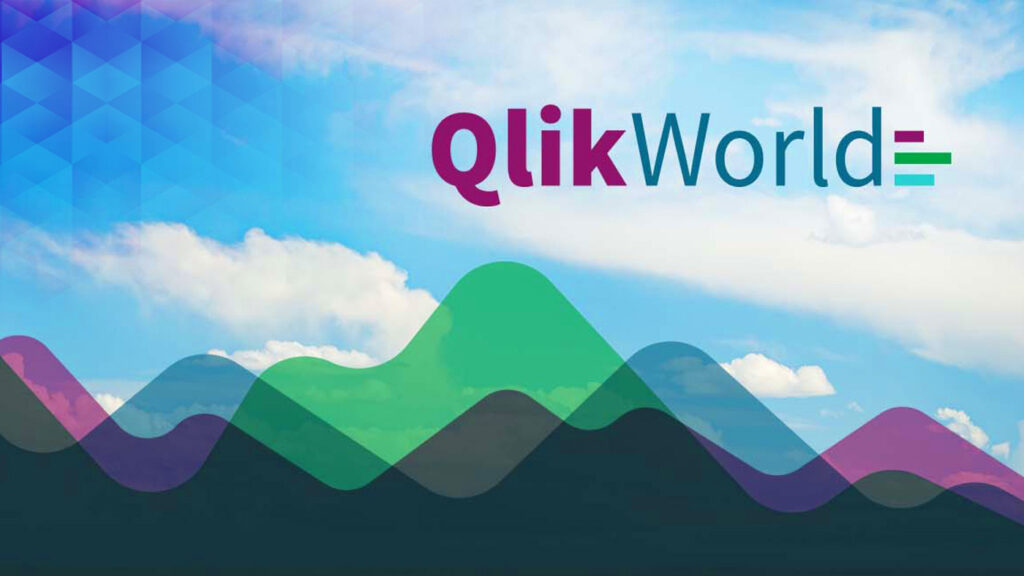 Event, On-Demand Webinar
QlikWorld Virtual is the industry-leading, free global event featuring the biggest names in data. Experience inspiring keynotes, informative breakouts, and innovative technology. Visit the virtual expo. Join from anywhere in the world, anytime you want. Sign up here for the on-demand version!
>> Watch now!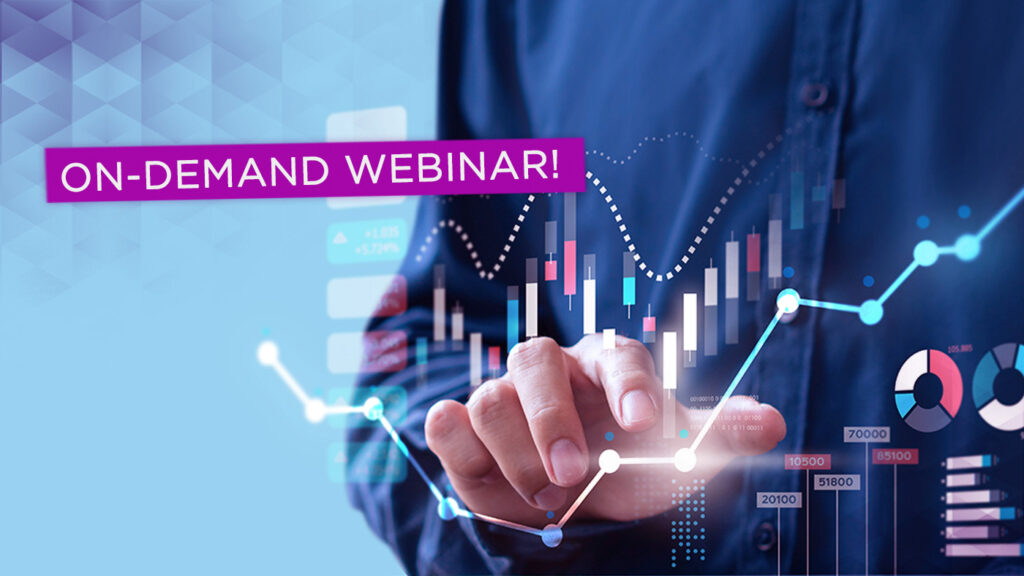 Event, On-Demand Webinar
Vill du också spara tid, öka kontrollen och maximera nyttan av din Planeringsprocess? Spana in vårt on-demand webinar då vi har förmånen att få visa ett reelt kundcase. Vi intervjuar Panduros interna projektledare tillika CFO Stefan Rydén – hör om processen, projektet, samarbetet och vad användarna tycker.
>>Anmäl dig här!