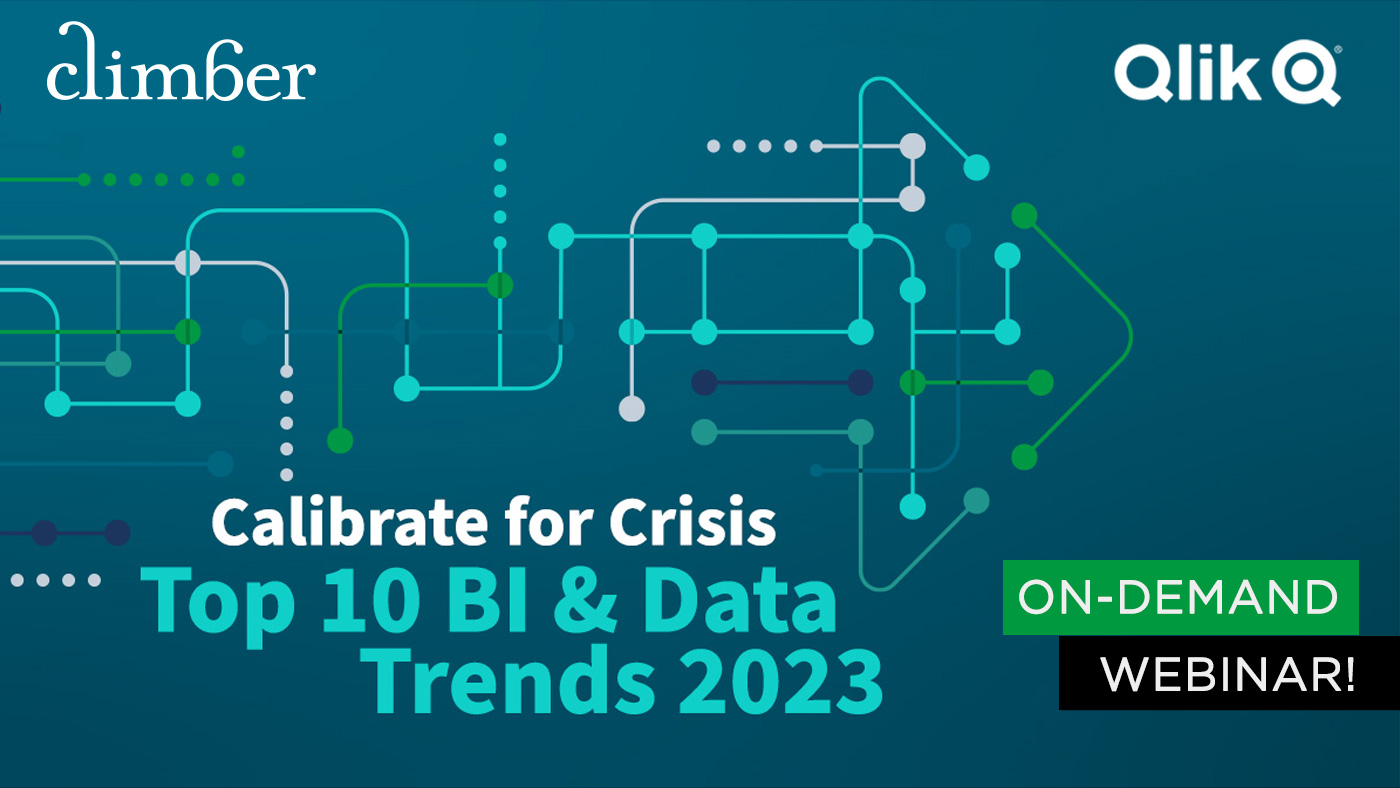 ON-DEMAND WEBINAR
Calibrate for Crisis
Top 10 BI & Data Trends 2023
It's time to calibrate for shifts in power – and data! Tech decoupling, "privacy debt", lack of skilled-labor, and ebbing VC funding. According to IDC, nearly 7 out of 10 global tech leaders worry about the growing price tag for technology investments needed to stay competitive.
Learn which BI trends are rising as a result, and and what you need to know to stay ahead!
Don't miss out on the Calibrate for Crisis: Top 10 BI & Data Trends 2023 webinar. Dan Sommer, Senior Manager at Qlik, will reveal the trends that will impact on organisations over the coming year shaped by two key ideas:
Calibrating your decision – Sharpen up your decision accuracy at speed and scale to improve your ability to react and adapt to unexpected events.
Calibrating your integration – Achieve connected governance by accessing, combining, and overseeing distributed data sets to handle a fragmented world.
View the webinar at a time that suits you!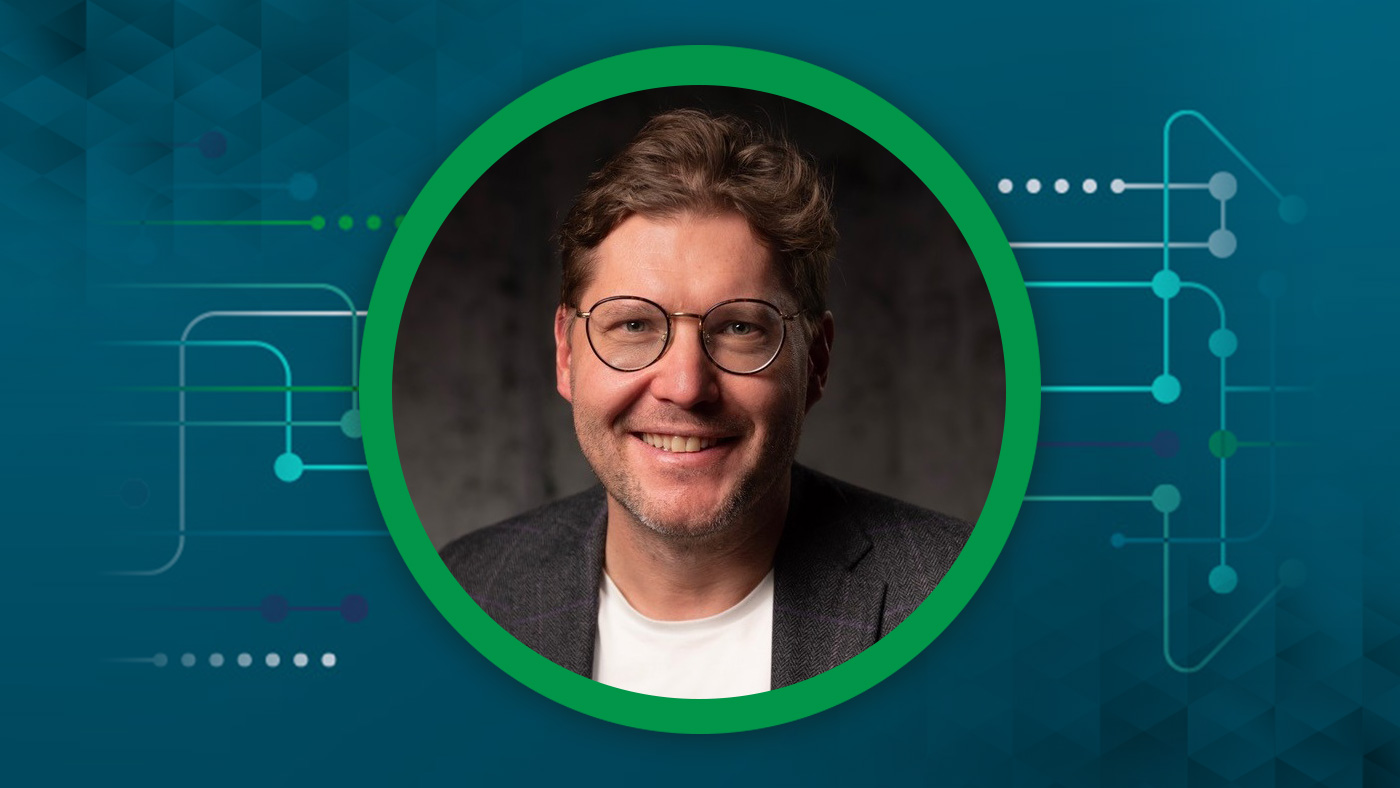 WEBINAR SPEAKER
DAN SOMMER
Senior Director, Market Intelligence Lead at Qlik
Dan Sommer is Qlik's leader of Global Market Intelligence. With more than two decades of experience in the IT industry, Dan is a frequent industry speaker, blogger, and columnist on the topic of BI, analytics, and data integration. He is passionate about data literacy, supporting data-driven cultures and tracking trends in the industry. This is Dan's sixth year authoring Qlik's ever-popular annual BI & Data Trends eBook. Prior to joining Qlik, Dan was Research Director of BI and Analytics at Gartner.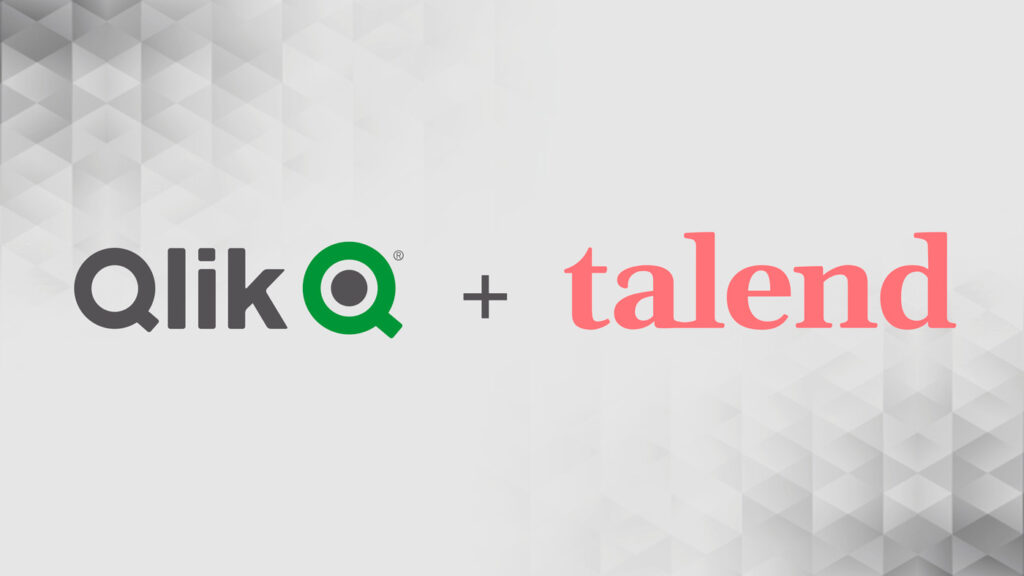 Blog
Qlik have acquired Talend, an industry leading Data Management Platform. With Talend, Qlik brings a new approach, offering a full range of best-in-class capabilities, helping customers eliminate technical debt and cost while increasing enterprise confidence that trusted data is available for decision making when it matters most.
>> Read more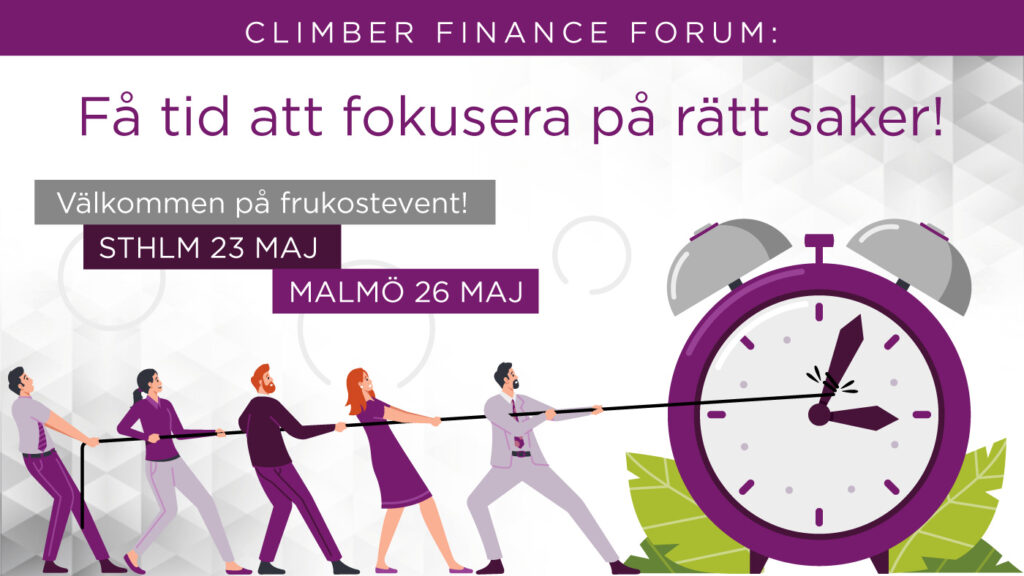 Event
Med rätt data och rätt verktyg sitter Finance funktionen på svaren om hur framtiden ser ut och vilka spakar man behöver dra i för att styra verksamheten dit man vill. Inte konstigt att den ledande rollen inom Finance numera omfattar krishantering, digitalisering och att sätta långsiktiga strategier. Men hur ska man hinna med?
>> Jag anmäler mig!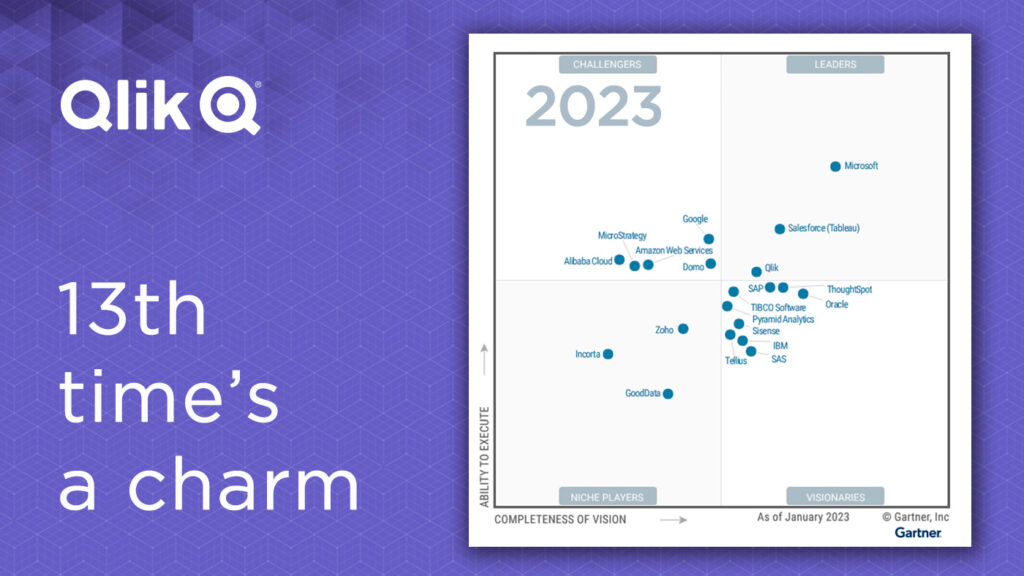 News
Get your free copy for an overview of the entire BI landscape and see why Qlik is recognized as a Leader in the Quadrant for the 13th year in a row.
>> Download the report