Smart Data Discovery - A game changer for the Gartner Magic Quadrant
The Gartner Magic Quadrant 2017 for Business Intelligence and Analytics Platforms is here. In the Leaders Quadrant, we see the same three players as last year: Qlik, Tableau and Microsoft. While Qlik stays in the same position, Microsoft and Tableau have moved up in terms of ability to execute. Let's look at what's behind this and other interesting movements.
THE GARTNER MQ 2020 IS OUT!
Do you want to see what happened this year? Qlik is in the leading quadrant for the 10th year in a row. Download the report here.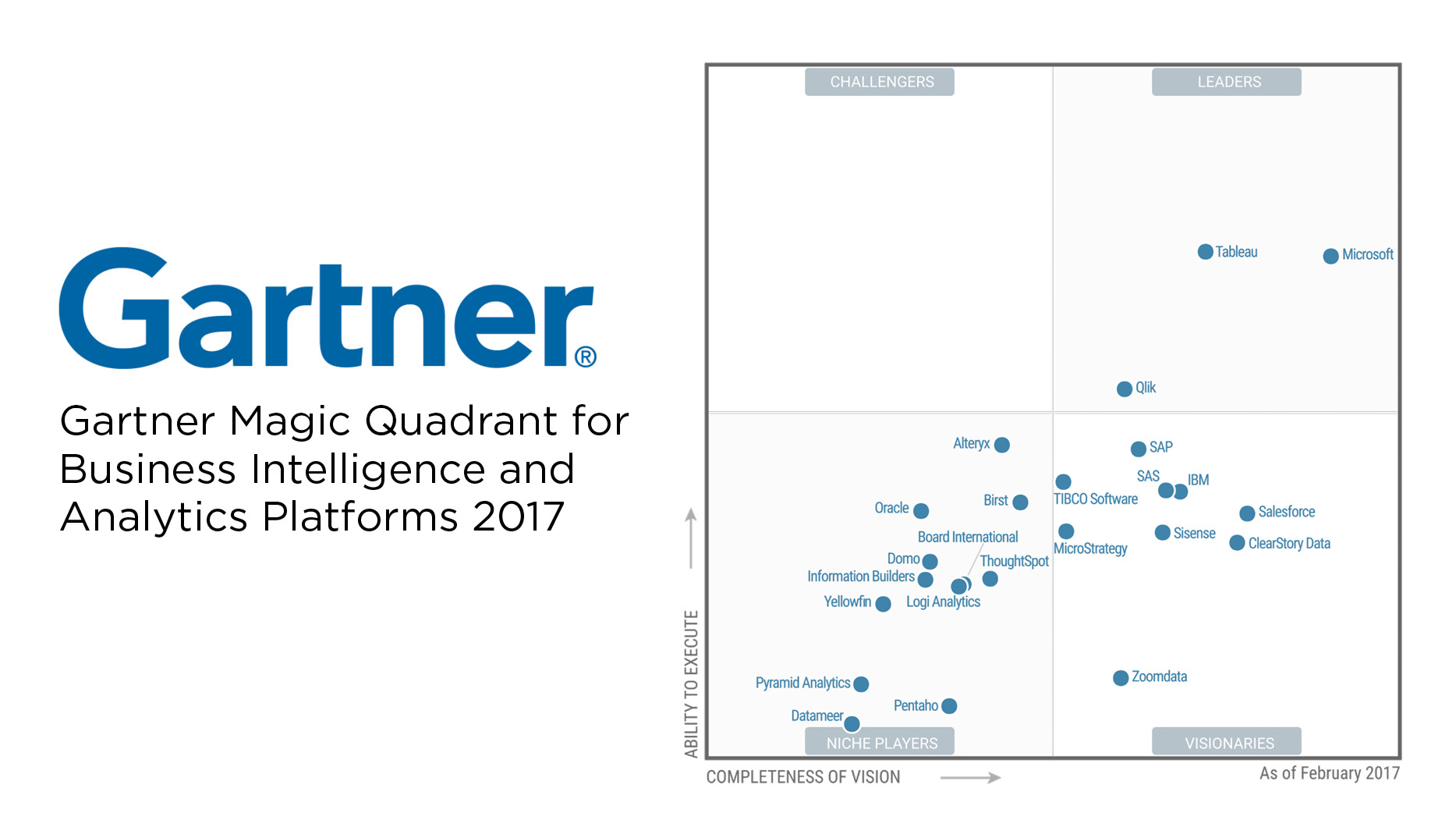 For those of you who are unfamiliar with the MQ, this is how the Gartner Magic Quadrant works. I would also like to promote a blog post from Cindi Howson, one of the authors of the MQ: Biggest Mistakes To Avoid When Reading the Magic Quadrant, or in short "Don't just look at the picture, read the report."
Smart Data Discovery is the next disruption
Last year Gartner changed the evaluation criteria to better reflect the "tipping point" in purchasing behaviour, as the balance of power shifts from IT to the business. This year Gartner introduced the term smart data discovery, which they believe is the next disruption after the last one, when Qlik, Tableau and Spotfire changed the market years ago with the birth of data discovery.
Smart Data Discovery: "Automatically finds, visualizes and narrates important findings such as correlations, exceptions, clusters, links and predictions in data that are relevant to users without requiring them to build models or write algorithms. Users explore data via visualizations, natural-language-generated narration, search and natural-language query technologies."
The new term is an important reason for the changes on the visionary axis (X-axis) in the Gartner Magic Quadrant. The companies that were early, IBM Watson Analytics and BeyondCore (acquired by Salesforce) are both on the right-hand side. Among the leaders, Microsoft is the one that has had the most activity in Smart Data Discovery so far. Looking at the Qlik Statement of Direction, there is as usual a good alignment with the Gartner MQ report. Qlik intends be a pivotal force the next disruption as well.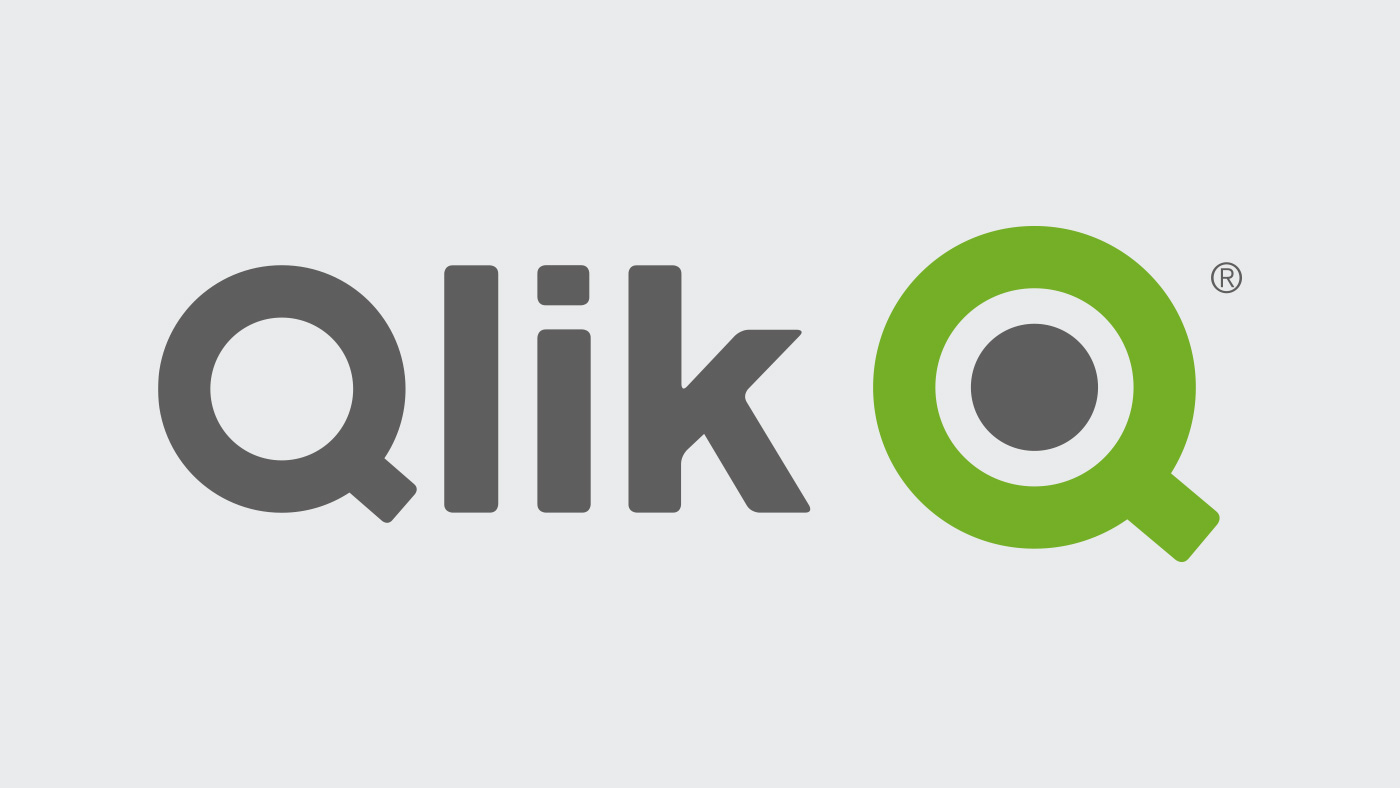 Some of the future innovations on the Qlik Sense roadmap
Enhanced visualizations, exploration and search.
New forms of interactivity, comparative and predictive analysis.
More flexible layout and customization.
New collaborative and mobile capabilities
Ad-hoc grouping and binning
Natural language search, self-service search — allowing content creation on the fly through search
Data profiling capabilities to suggest the right types of charts and visualizations based on the data, and to automatically generate them directly to sheets
Hybrid cloud capabilities for enterprise with tight integration of on premise and cloud app creation, consumption and publishing
Source: Qlik Statement of Direction
Greater clarity on Qlik's positioning
On the Ability to Execute, Qlik is strong – as always – but behind Tableau and Microsoft in the Gartner Magic Quadrant 2017 report. Here, Gartner talks about uncertainty surrounding the new owner (Thoma Bravo) and the positioning of QlikView vs Qlik Sense. In my opinion, delisting Qlik helps the company to focus on long-term goals rather than the next quarterly report, and so far, there is no evidence whatsoever of Thoma Bravo not being committed to the long-term roadmap. QlikView vs Qlik Sense might be an issue with existing customers, but with new customers we always choose Qlik Sense.
Qlik also scored low on cloud since the full cloud offering has not yet been released, but it is on the roadmap for 2017. I'm guessing that cloud will be the focus at Qonnections in May.
One of the main messages of the former VP of Innovation & Design at Qlik, Donald Farmer, was the opportunities that the Qlik Analytics Platform (QAP) opens up. You can do really innovative things in Qlik with QAP and its open API. However, Gartner's focus seems to be more on the standard features in the end user interface. I would have liked to read more on Gartner's view on the QAP.
Don't miss the disruption train
At the Gartner Data & Analytics Summit in London in March this year, I got the opportunity to talk one-on-one with both Rita Sallam and Cindi Howson, two of the authors of the Gartner BI MQ report. Their view of the leaders is that Tableau is strong in self-service for people working with data science. Microsoft has managed to become top mind for everyone and is on all hotlists. Qlik is the choice if you have multiple data sources, a need for on premise (since Microsoft is on the cloud) or large files where you hit the 1 GB limit of MS Power BI. At the same time, looking five years ahead, neither of the current leaders will remain leaders unless they manage to jump on the next disruption train.
What do you think? Download the Gartner Magic Quadrant Report!
The future is exciting and I have great confidence that Qlik will remain in the Leaders Quadrant for many years to come. What do you think? You can download the Gartner Magic Quadrant Report here if you want to form your own opinion. I also recommend the Gartner webcast Key Findings from the 2017 BI and Analytics MQ from March 15, 2017. Finally, if you have the chance don't miss the next The Gartner Data & Analytics Summit in London, March 19-21, 2018 – maybe we'll meet each other there!
/Olof Malmström
THIS IS THE CLIMBER BLOG
My name is Olof Malmström and I am a business consultant at Climber. Here on the Climber blog, I share my thoughts on a wide range of topics in Business Intelligence, data analysis and Qlik products. You can find me on Twitter @omalmstrom or email me at olof.malmstrom@climber.se.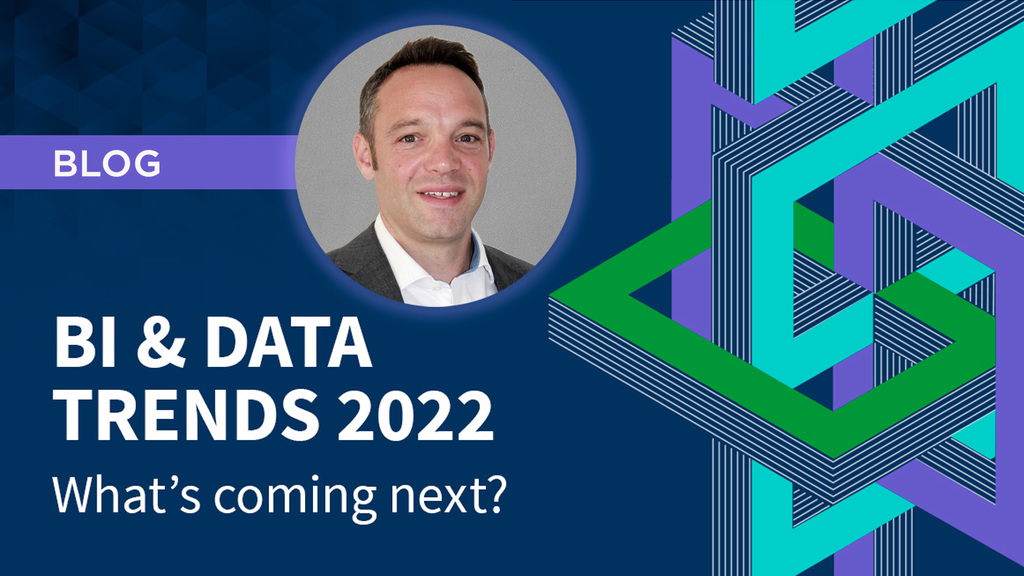 Blog
We all hope that 2022 is a much more settled year that enables businesses and individuals to plan and grow. However, there are still huge changes ahead of us when it comes to how we use data and business intelligence. In this blog we look at what could lie ahead and the BI and data trends that you need to be aware of.
>> Read blog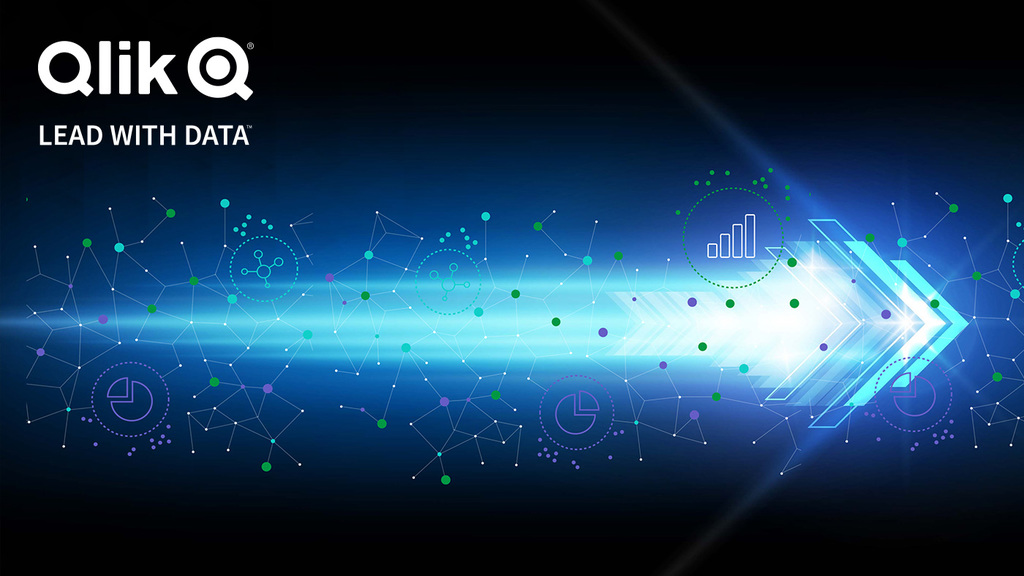 News
January 6th, 2022: Our partner Qlik has announced that it's planning on becoming a publicly traded company once again, six years after it was acquired by private equity firm Thoma Bravo. Qlik has submitted a draft registration with the the U.S. Securities and Exchange Commission related to an initial public offering.
>> Read more here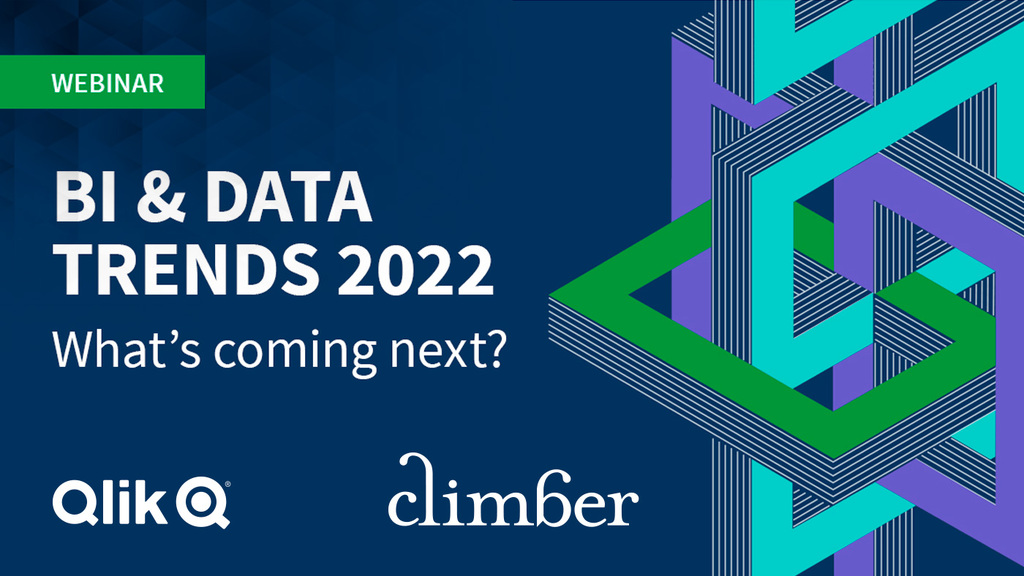 Event, On-Demand Webinar
According to PwC, nearly 4 out of 5 CEOs believe that remote collaboration will last after the pandemic. And Gartner predicts that through 2025, 80% of organizations trying to scale digital business will fail because they don't take a modern approach to data and analytics governance. Get ready for what's coming next! View on-demand.
>> Sign me up!