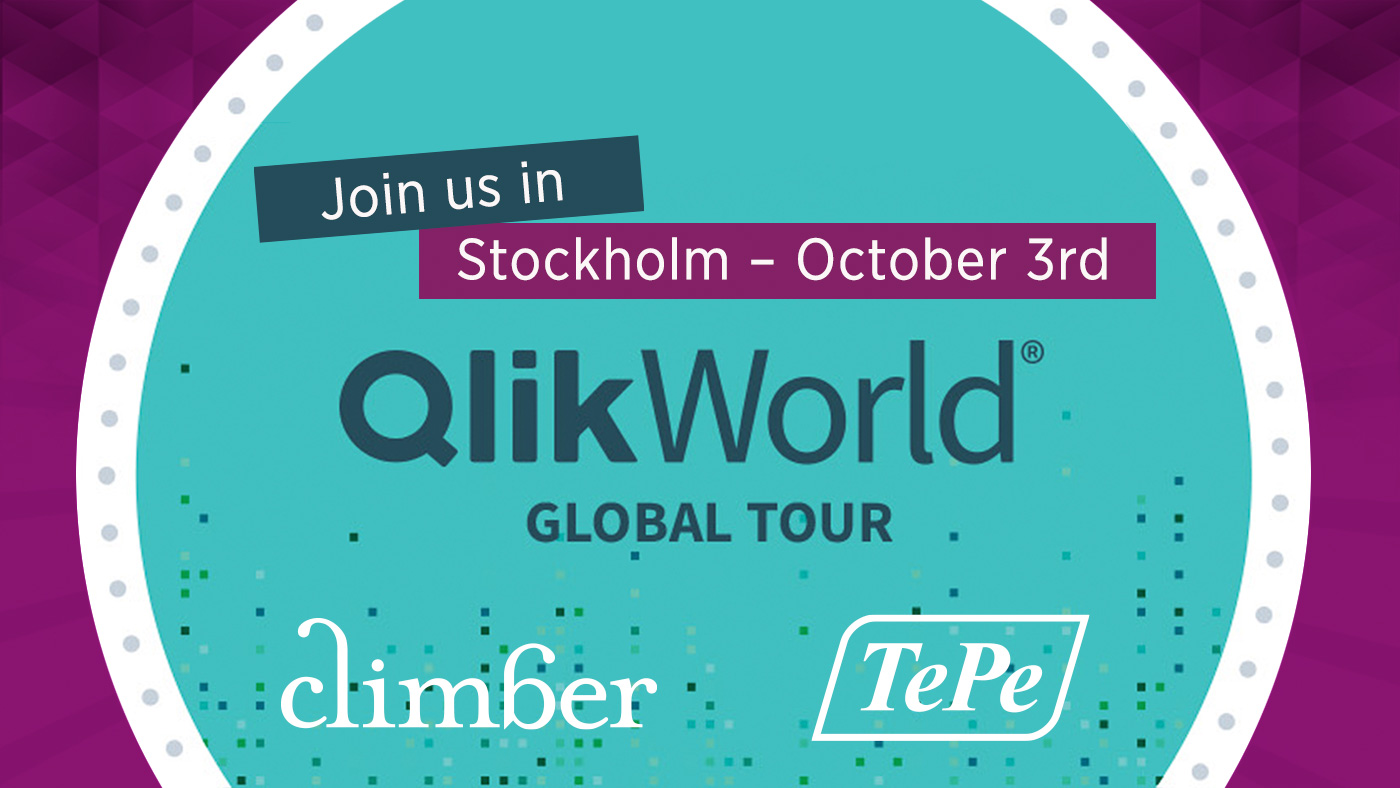 QlikWorld Tour Stockholm 2023
Tuesday October 3rd   •   8.30 AM  •  GT30
It's time to expand your data horizons – AI and beyond
This is your opportunity to see what's next in data, and analytics, and AI. 
Welcome to QlikWorld Tour Stockholm
Register for QlikWorld Tour Stockholm on October 3rd to discover how to harness the power of AI with data and analytics. Learn how data can drive growth and advantage for you in 2023 – and beyond.
With the recent acquisition of Talend and through continued innovation, Qlik offers best-in-class capabilities for modern enterprises including data integration, data quality and analytics solutions. Join the tour to be inspired by incredible customer stories, discover the latest innovations in the Qlik portfolio, and network and exchange experiences with your peers. Walk away ready to tackle your data – with confidence like never before.
Don't miss out on our session at 11.20! Learn all about our customer TePe's journey to Qlik cloud.
WHEN: Tuesday October 3rd, 8.30 am
WHERE: GT30, Grev Turegatan 30, Stockholm

AGENDA
8.30 Registration and Breakfast
9.00 – 9.10 Welcome
Henrik Jansson, Sales Director Nordic Qlik

9.10 – 9.45 Vision Keynote ― Finding Certainty in the Midst of a Dynamic Global Economy
Dan Sommer, Senior Director, Market Intelligence Lead Qlik
9.45 – 10.30 Product Keynote ― Innovating the Management of Your Data
Finn Nordesjö, Principal Solution Architect Qlik
10.30 – 11.00 Customer Story ― Trafikverket
11.00 – 11.20  Coffee break 
11.20 – 11.50 Customer Story ― TePe
No More Cavities: Qlik Cloud Migration for a Healthy Business
Rebecka Lindén, Application Specialist, TePe Oral Hygiene Products
Magnus Petersson – Ahrholt,  BI Manager, Climber
11.50 – 12.20 Accelerating Time to Data-Driven Action: From API Integration to Impact
Casper Wallin, Business Controler, Norex International AB
12.20 – 12.50 Modern Data Management: An introduction by Talend
Gordon Fairlie, Principle Channel Manager, UKI, Nordics & Benelux, Talend – A Qlik Company
12.50 – 14.00 Lunch and Mingle

Any questions? Please get in touch!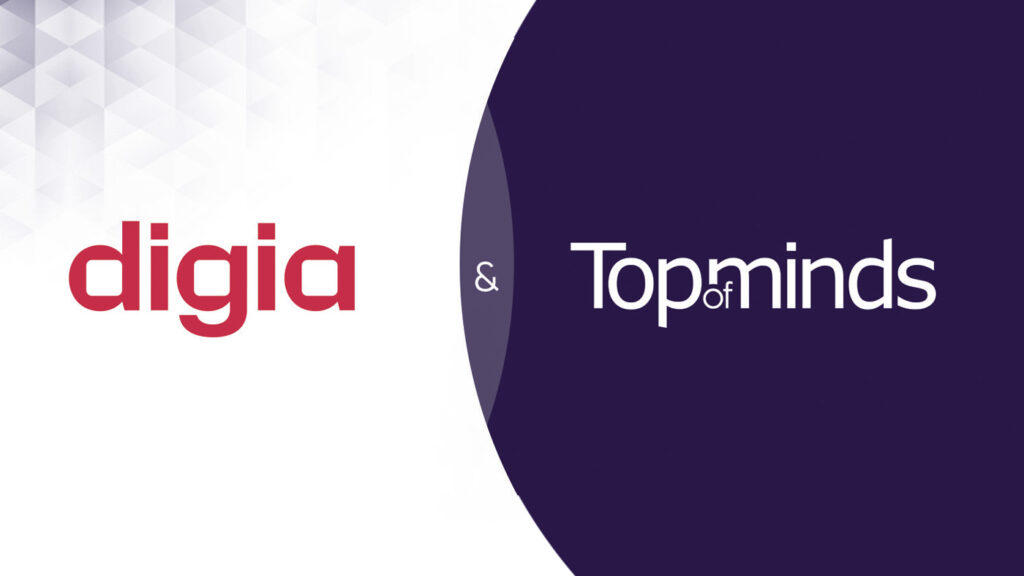 News
21 September 2023: Digia reinforces its position as a Northern European Powerhouse in Data Analytics by acquiring Top of Minds, a Swedish IT consulting and service company. Top of Minds has expertise in both modern data analytics and classic data warehousing, front end analytics, and integration – a perfect combination with Climber's offering.
>> Read more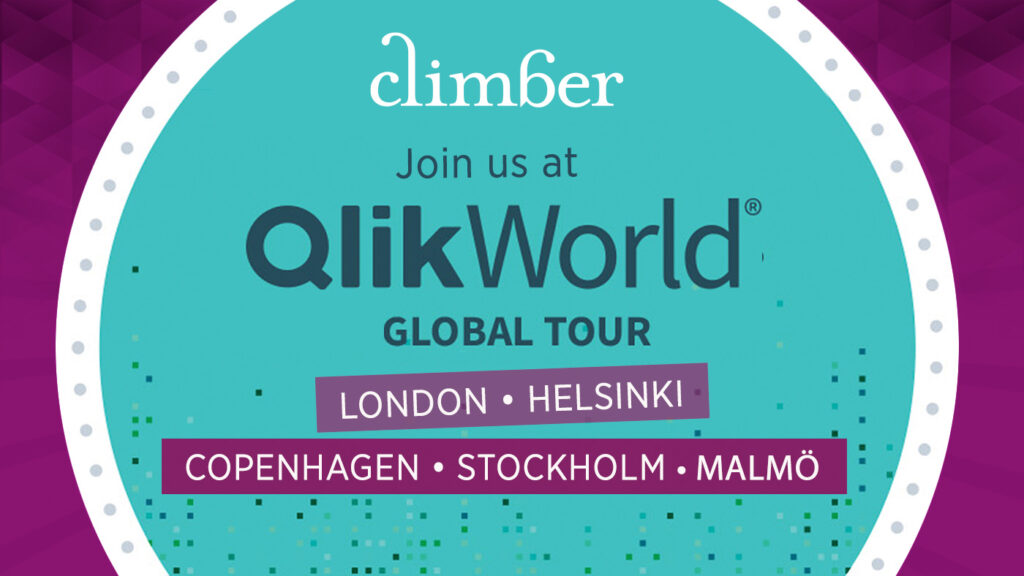 Event
Are we visiting your city? Then register today to join QlikWorld Tour! Meet us at Climber, hear from Qlik about what's next in data and analytics, get inspired by incredible customer stories, and walk away ready to tackle your data – with confidence like never before.
>> Sign me up!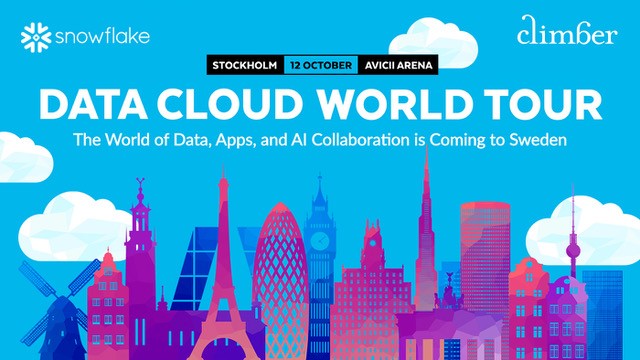 Event
Join us on Oct 12 at Avicii Arena for an update of the latest innovations in Data, Apps and AI. Meet your fellow data, technology, and business leaders and learn how organisations are unlocking new opportunities and solutions through the Data Cloud.
>> Sign up today!