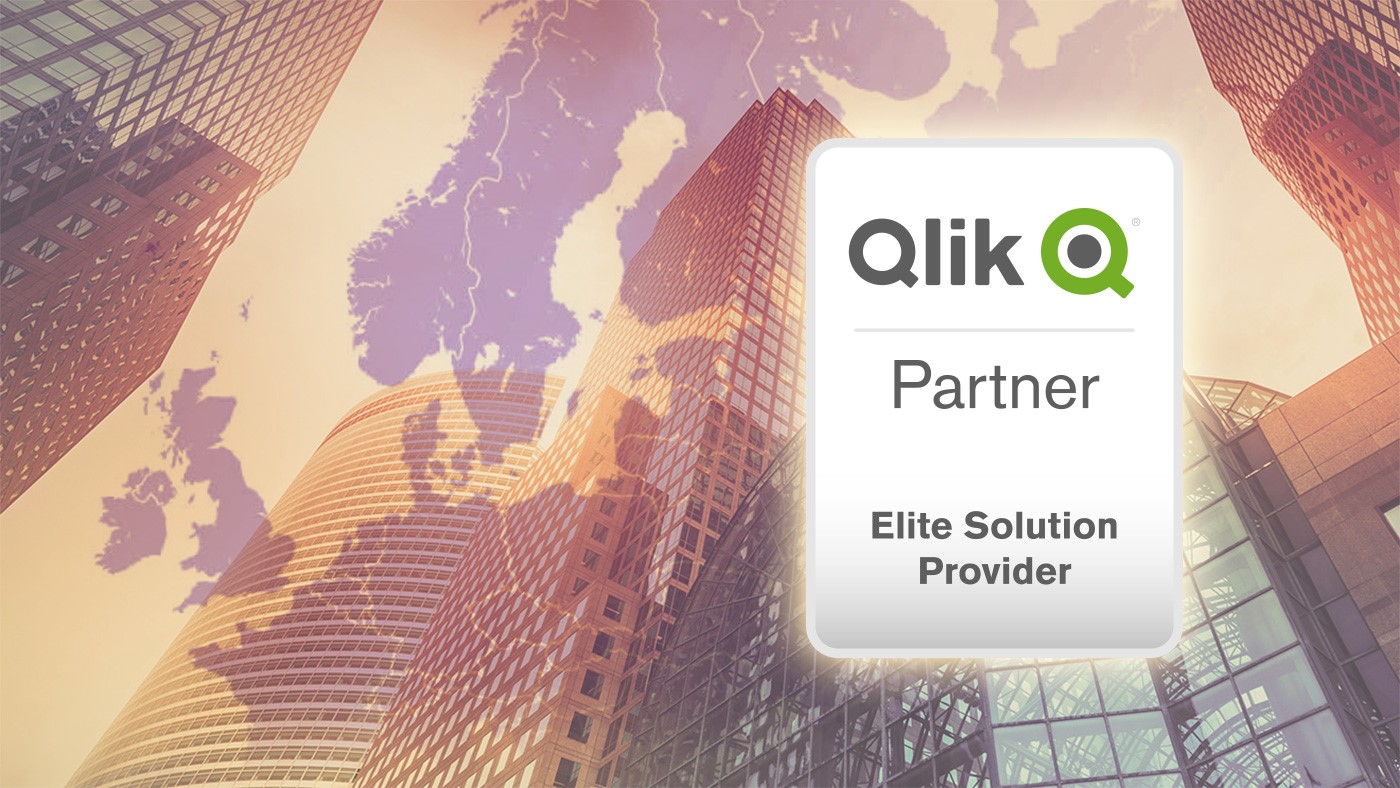 Climber now Qlik Elite Enterprise Partner across Europe
Climber is excited to announce that we are now a Qlik Elite Enterprise Partner on a European level. Working closely with Qlik since our inception in 2007, and Elite Partner in Sweden since 2015, our new Qlik Elite Partner status across Europe is yet another reason for companies to turn to Climber for their Business Intelligence needs. 
We've been working closely with Qlik since our inception in 2007 and our new Qlik Elite Partner status across Europe strengthens this collaboration even more. For our customers, this means even tighter teamwork, greater leverage, better deals and enhanced service.
Jan Sipek, CEO and founder of Climber, says:
"I am delighted that all companies in the Climber group have achieved Elite Solution Provider status. This is confirmation of our commitment to Qlik and gives us even higher priority at Qlik, which enables us to provide a more enhanced service to our customers both domestically and internationally."
About Climber
Since 2007, Climber has developed over 400 BI per year solutions for monitoring, analysis and reporting in QlikView and Qlik Sense, helping over 300 companies with solution strategy, development, infrastructure and support. With the highest number of certified consultants, and offices in Stockholm, Malmö, London, Copenhagen, Helsinki, Hamburg  and Enschede, we're the largest Qlik partner in Europe. Our 80 employees combine operational and technical expertise with experience from a wide-range of industries and functions to solve your data-, process- and business-related challenges. We design sustainable BI solutions for your entire business needs, giving you real-time, on-demand answers for informed decision making – a must if you want your operations to be data-driven.
Want to know more?
Contact us!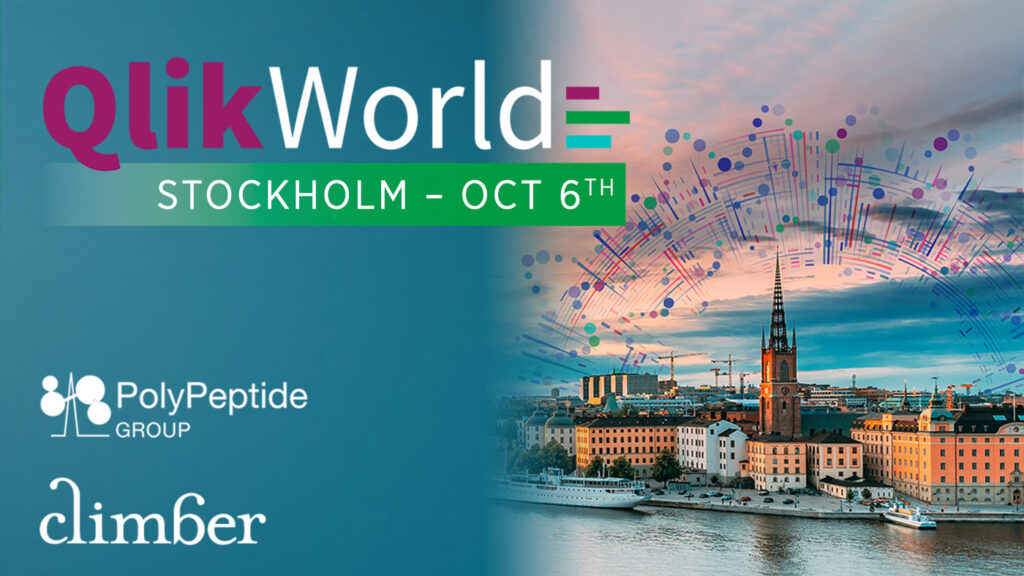 Event
Join us for the QlikWorld Tour Stockholm on Oct 6 to see how Qlik's unique approach to data and analytics will give you confidence in your decision-making like never before. Don't miss out on our customer case where PolyPeptide shares their journey to the cloud.
>> Sign up today!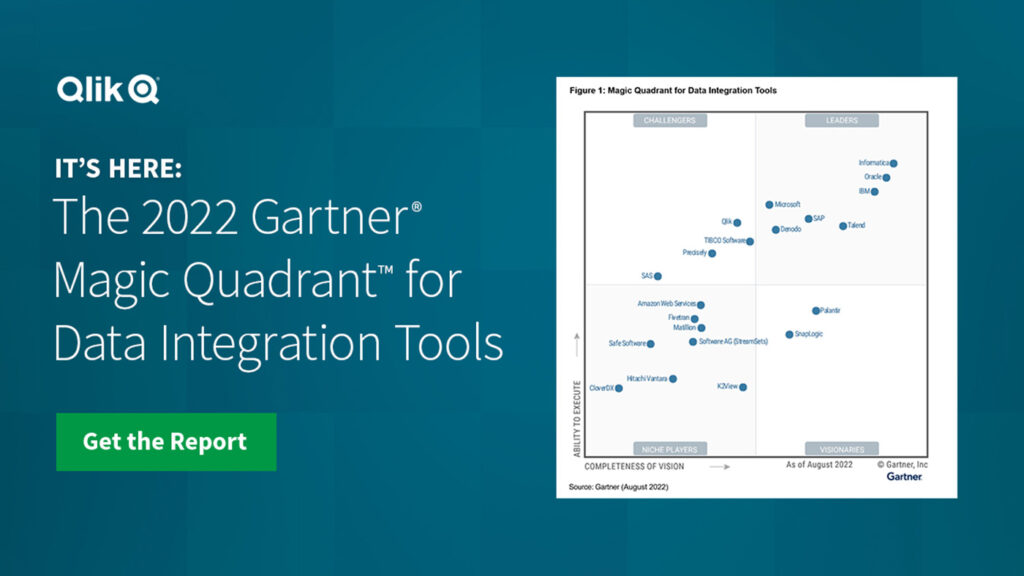 News
Looking for a Data Integration Solution? With the ever-changing cloud and technology landscape, it can be challenging to find the right data solution. Read the 2022 Gartner MQ report for Data Integration Tools for a quick view of the landscape and see why Qlik has been recognised for the seventh year in a row. Get your copy here!
>> Download the report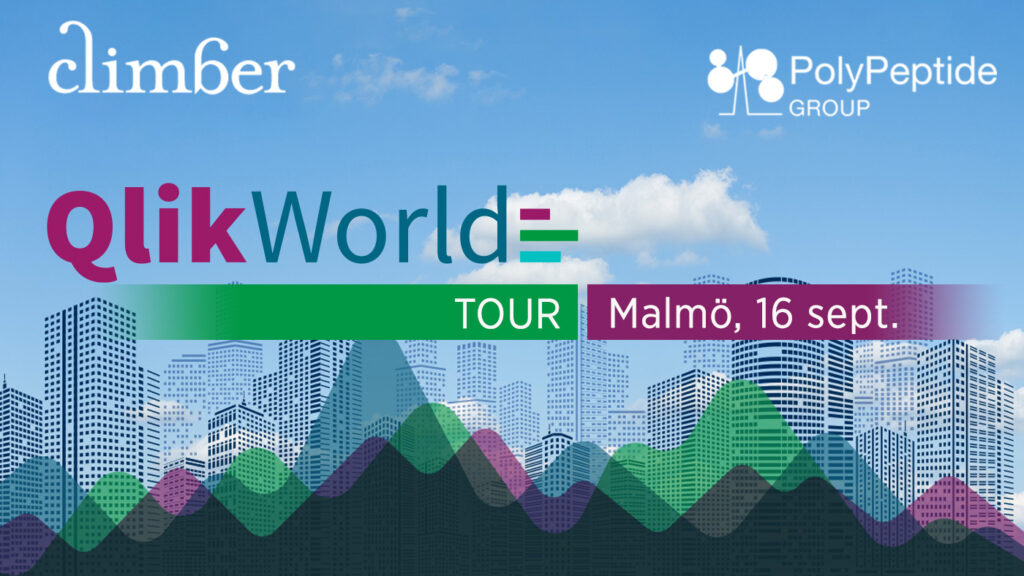 Event
Ett halvdagsevent fredagen den 16/9 där du möter Qlik, Climber och vår kund PolyPeptide. Hör och se hur du kan korta tiden mellan data, insights och actions för att snabbt kunna agera och fatta beslut i den föränderliga värld vi lever i idag.
>> Anmäl dig här!