Less is More – with Qlik and Snowflake
Qlik together with Snowflake offers you a smooth, speedy, scalable, cost effective and complete enterprise solution. What's not to like?
We're all dependent on data…
To be able to make the best, well-founded and trustworthy decisions we're dependent on data. All companies and organisations collect data in one way or another, but it's how you take care of it, or process it that makes the difference of what value you get from it and how you can act on it.  The ones who have a pipeline that enables people to access the data they need in a format of their choice – fast, will be in the lead.
So what do you need to be able to make the most of your data?
The data landscape of today is rather intimidating, as you can see there are a vast amount of options…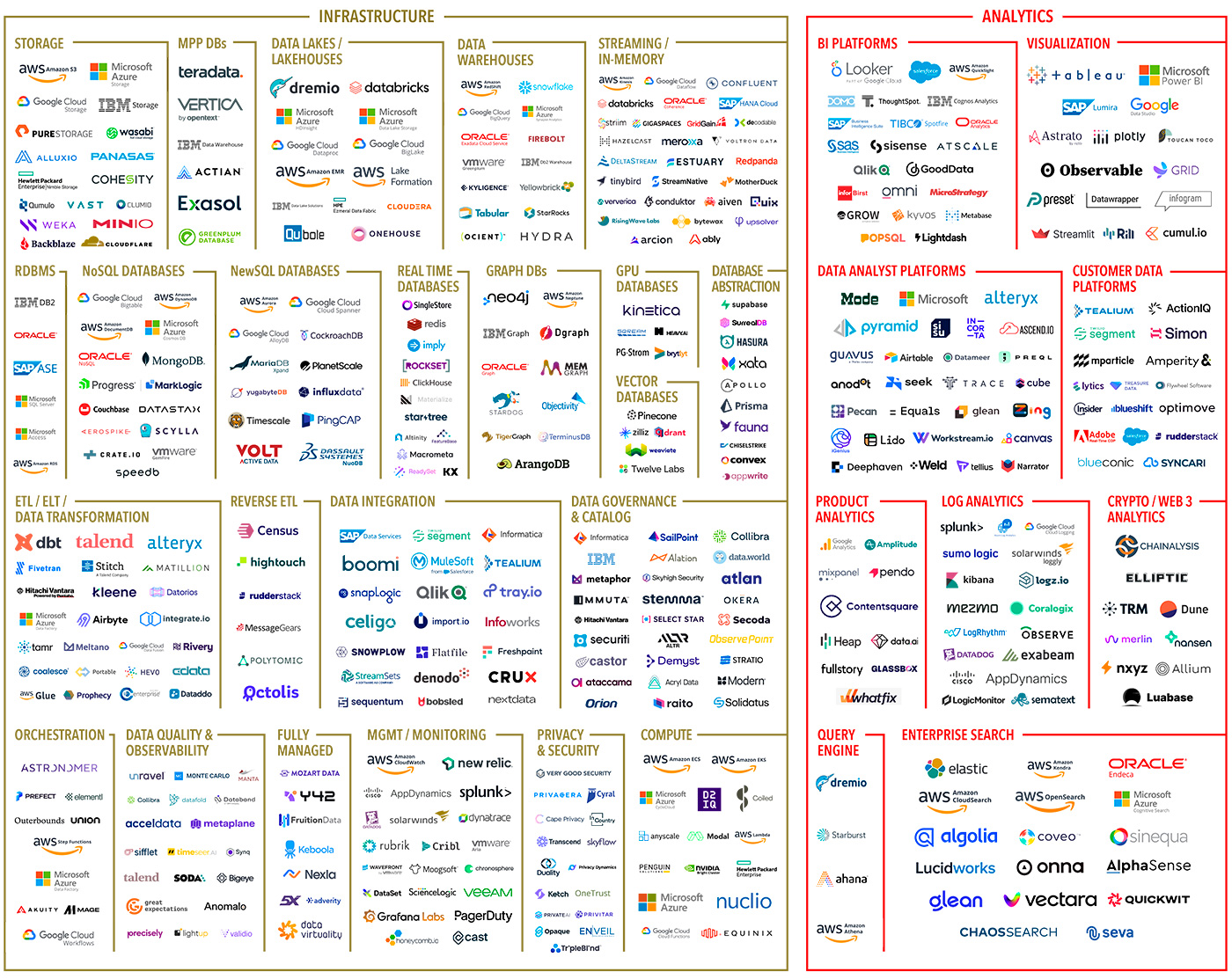 With Qlik and Snowflake you can have it all!
Qlik and Snowflake bring together all the above listed capabilities in an integrated solution. Stream all your organisations data, from any source, through automated, governed pipelines to the analytics application of your choice – fast.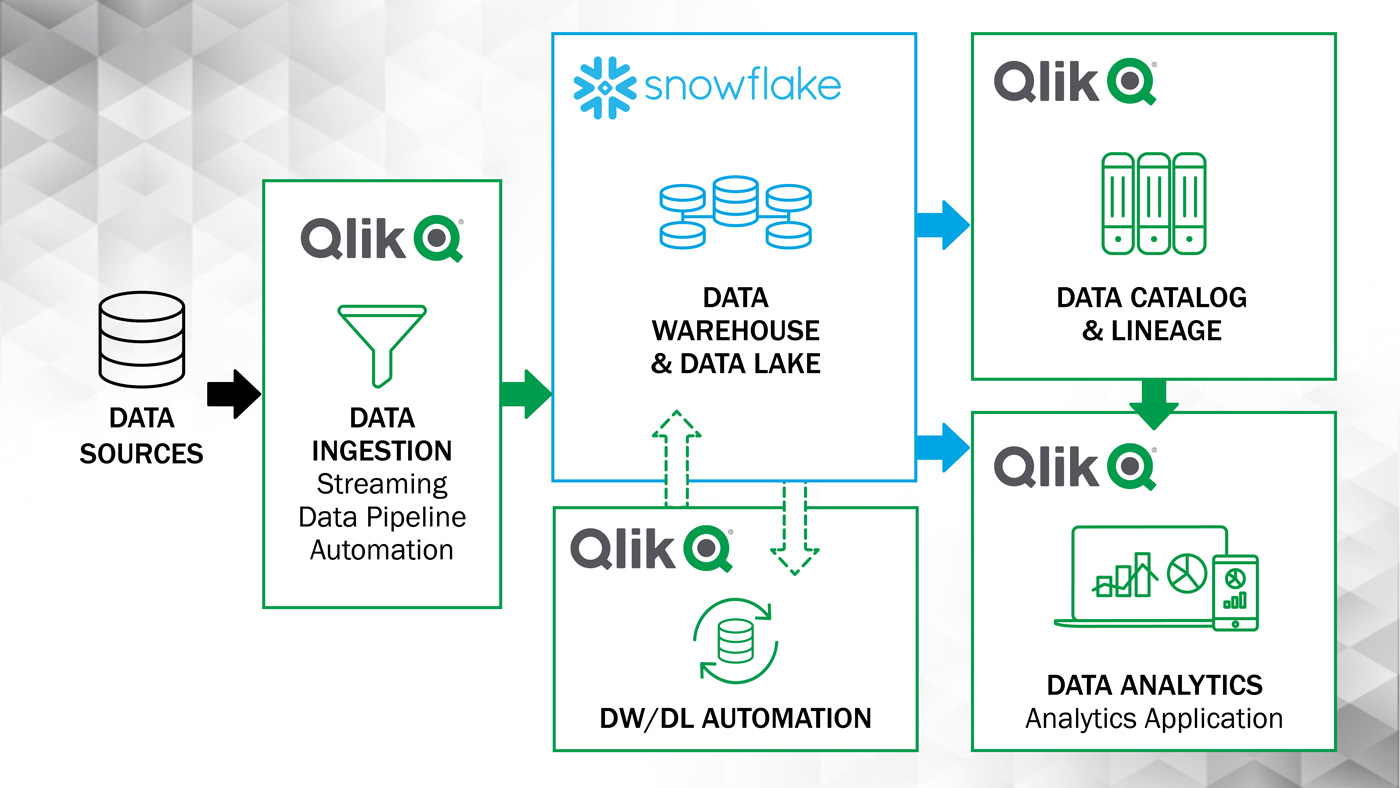 The Qlik and Snowflake Solution lets you …
Easily ingest and deliver data from multiple sources to multiple applications, in real time, without the need of a Data Engineer
Data Ingestion is easy to set up and the Change Data Capture ensures that you're always working with the freshest data.
Connectivity to a wide array of data sources – databases, warehouses, applications, mainframes for example
There are check mechanisms for data integrity, monitoring, control and auditing in place.
Robust auditing and secure data transfer – SSL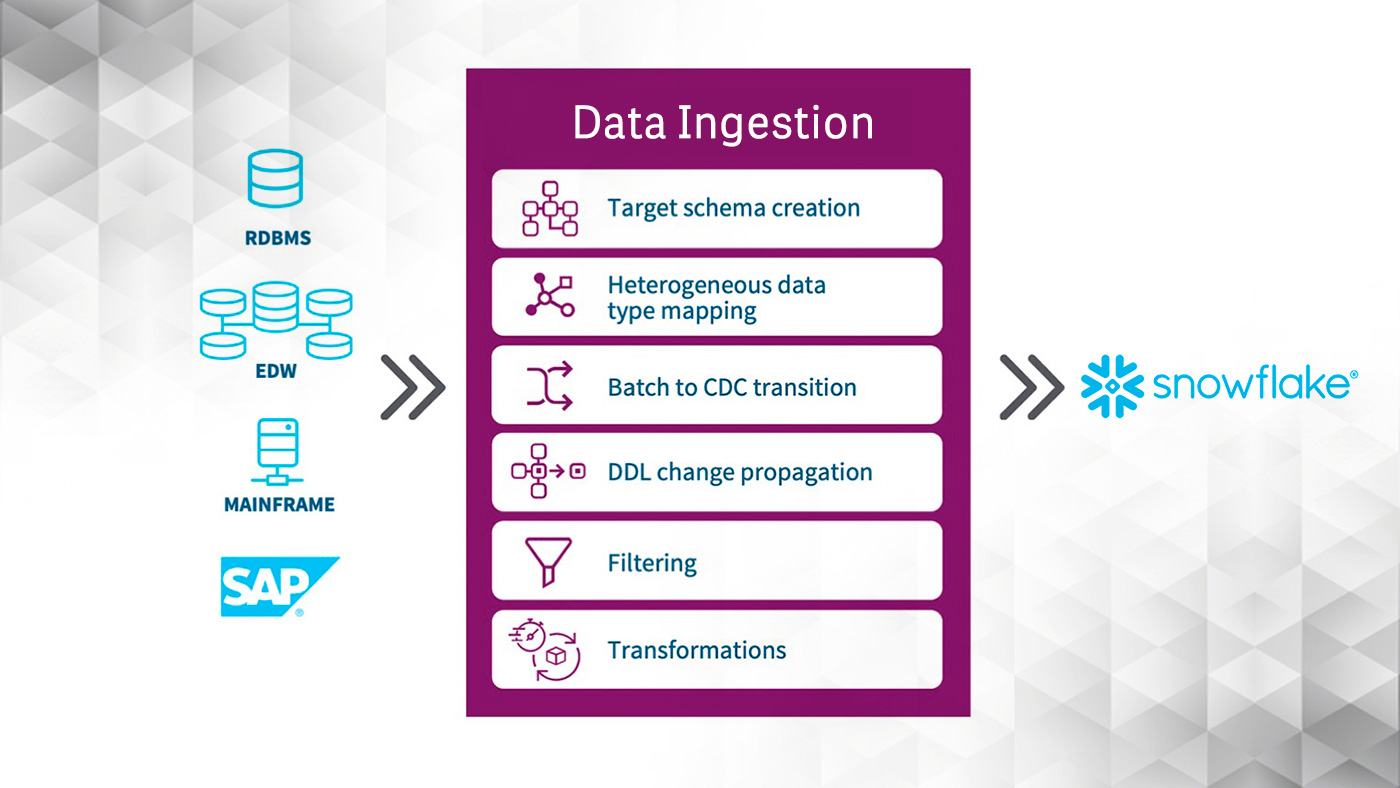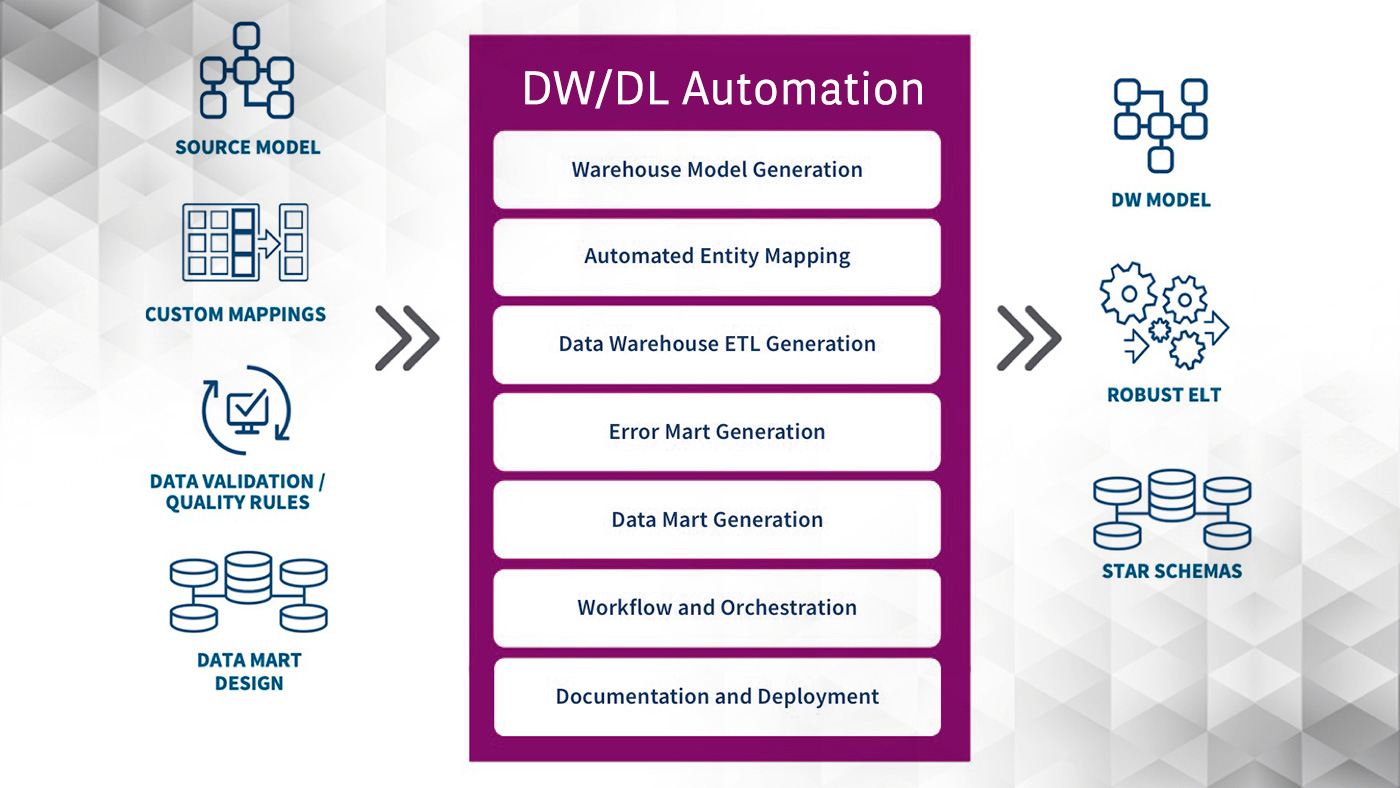 Automate the design, implementation and management of your data models
Accelerate your raw-to-ready pipelines – and speed up your time-to-insights in analytics projects. No more lengthy, error-prone ETL development, resulting in data models that are outdated before the BI project even begins.
Automatically generate ETL to reduce time, costs and risks
Reduce dependence on highly technical development resources
Quickly design, build, deploy and manage purpose-built cloud data warehouses without manual coding
Store all your data in Snowflake, an environment that scales up and down to your needs, with almost zero management
The Snowflake architecture consists of three layers, storage, compute and services – all independently scalable based on requirements and workloads
Multi cluster architecture – Queries from one virtual warehouse never affect the queries from another, as each virtual warehouse can scale up or down as needed
Snowflake optimizes how data is stored and queried – combine structured and semi-structured data and load it in to the cloud without need for transformation first
Seamless data sharing to any data consumer (Snowflake customer or not) through reader accounts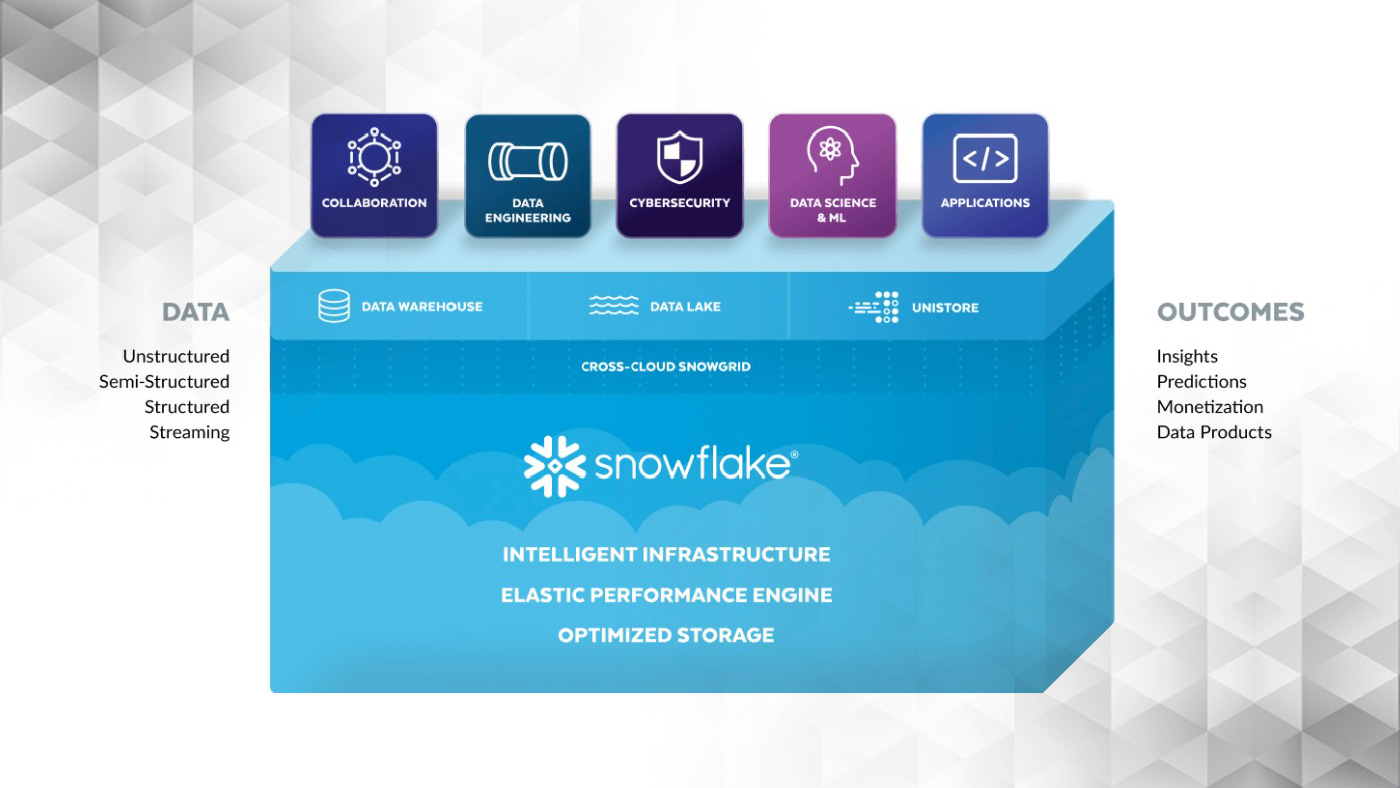 Give your business users a place to easily find and utilize data sets
Catalog and Lineage capabilities help you fully understand your data from source to use and when more users have easy access to your data – usage will also increase.
End-to-end lineage builds trust in your data and confidence in the insights
The catalog helps eliminate silos and ensures consistency
A catalog also encourages collaboration and ensures reuse of your data – so you get more value from it
Empower your users with capabilities that deliver the right insight at the right moment
Qlik Sense and its unique associative engine is purpose built for analytics and with the Qlik / Snowflake solution your Qlik Sense applications are always up to date!
Unmatched user exploration – interactive selections and search
Provide reports to users on a scheduled basis
 Make predictions and test what if scenarios with Qlik Auto ML
 Answer unexpected questions anywhere, anytime with Qlik Mobile App
Detect anomalies and if you wish trigger an action with Alerting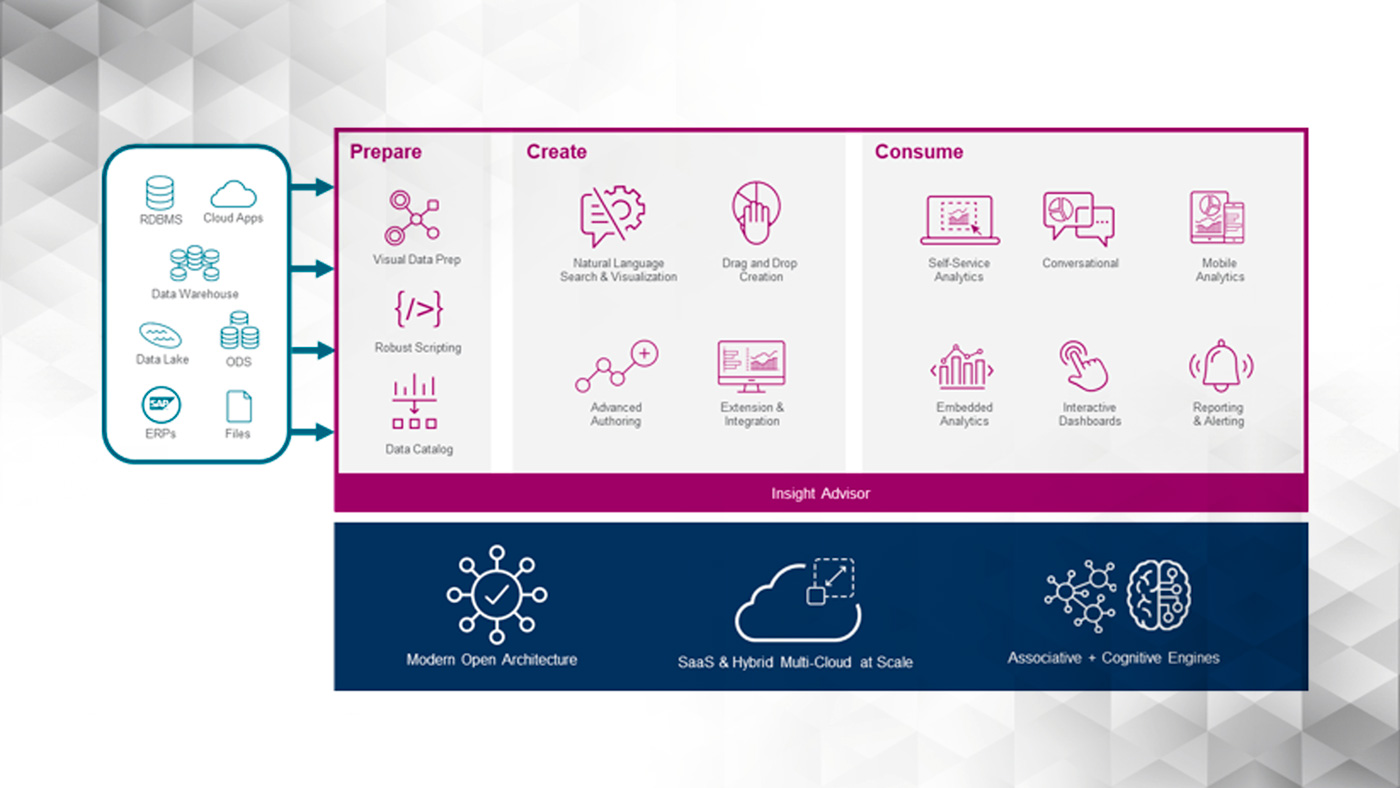 WANT TO LEARN MORE ABOUT HOW LESS IS MORE WITH QLIK AND SNOWFLAKE?
GET IN TOUCH!
Want to hear more about how we can help you get started with Qlik and Snowflake?
Contact us about Qlik and Snowflake!