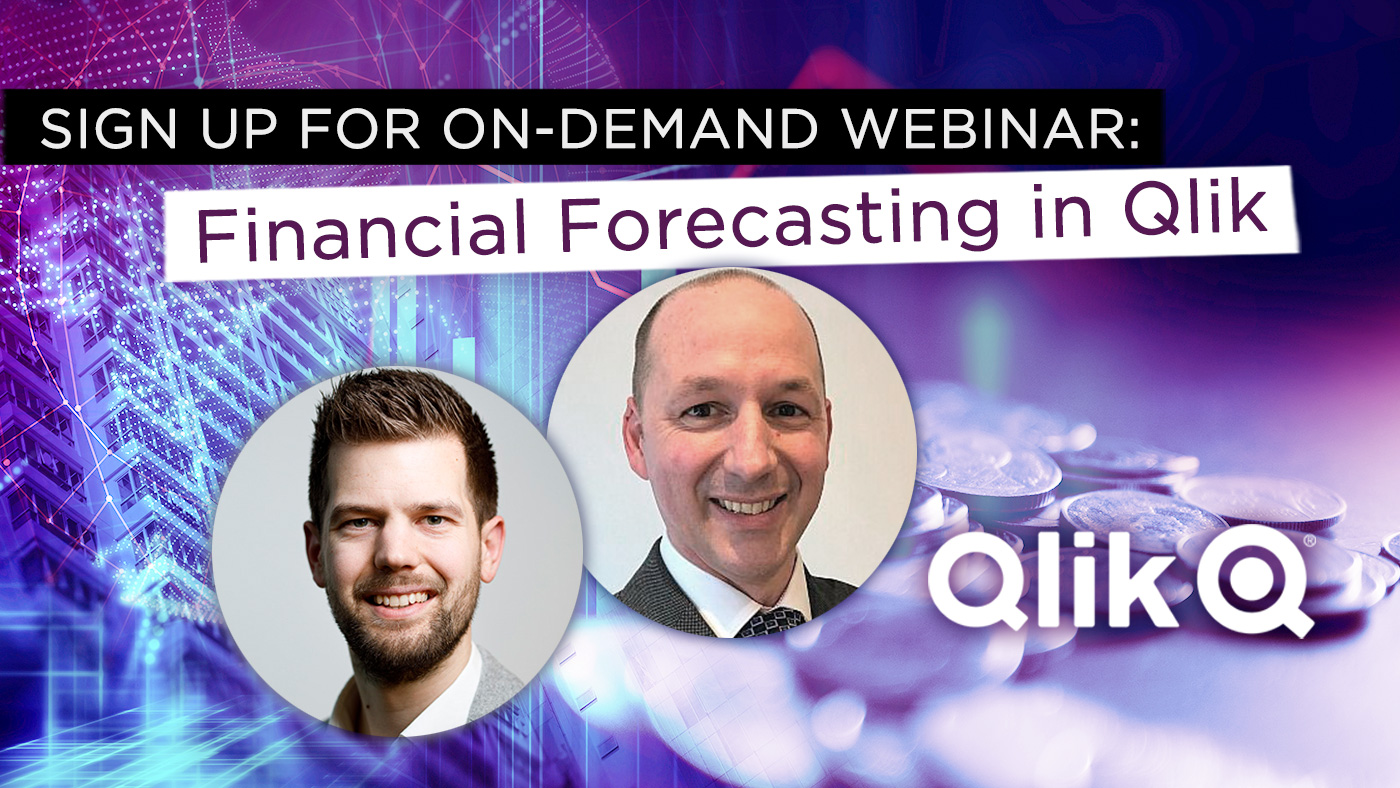 Sharpen up your Financial planning with Forecasting in Qlik
Sign up for our 30 min on-demand webinar on how to use Qlik in the forecasting process to sharpen financial planning and keep control of your business performance.
How likely are we to achieve budget? How can we make sure our costs don't increase by more than 10%? Can we still grow our business with 5 %?
The amount of "What if" questions rise in uncertain times, budgets are revised and costs cut. Financial planning is more crucial than ever, and as part of the finance department, you're the compass of the business. Being able to forecast future scenarios quickly is key to keep control of your business and determine what actions to take. But how can you ensure you get the right information – quick enough? And examine the effects of different scenarios in accurate forecasts?
Join us and Simon Kirby, Strategic Client Advisor at Qlik, to learn how you can sharpen your financial planning from an analytics and BI point of view. Jordy Wegman, BI consultant at Climber, will showcase how Qlik can simplify the financial forecasting process. Sign up for our 30 min webinar and learn how to:
Perform what if-analysis and scenario planning from a finance perspective
Combine budget and P&L to forecast the development of costs and revenue
Comment and collaborate in Qlik Sense to ease the financial planning process
We will wrap up the webinar with an extensive Q&A. Please note that this webinar is held in English.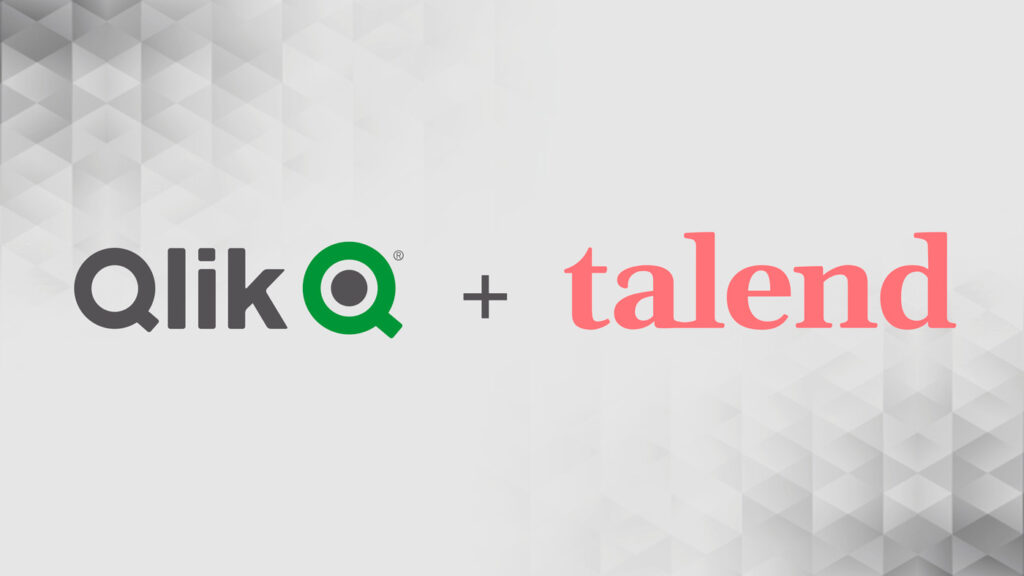 Blog
Qlik have acquired Talend, an industry leading Data Management Platform. With Talend, Qlik brings a new approach, offering a full range of best-in-class capabilities, helping customers eliminate technical debt and cost while increasing enterprise confidence that trusted data is available for decision making when it matters most.
>> Read more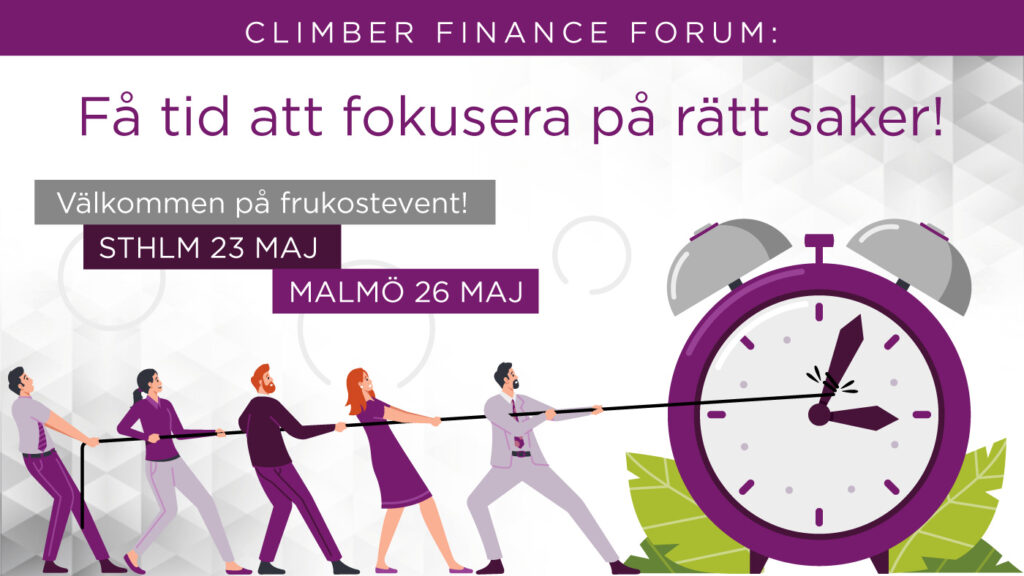 Event
Med rätt data och rätt verktyg sitter Finance funktionen på svaren om hur framtiden ser ut och vilka spakar man behöver dra i för att styra verksamheten dit man vill. Inte konstigt att den ledande rollen inom Finance numera omfattar krishantering, digitalisering och att sätta långsiktiga strategier. Men hur ska man hinna med?
>> Jag anmäler mig!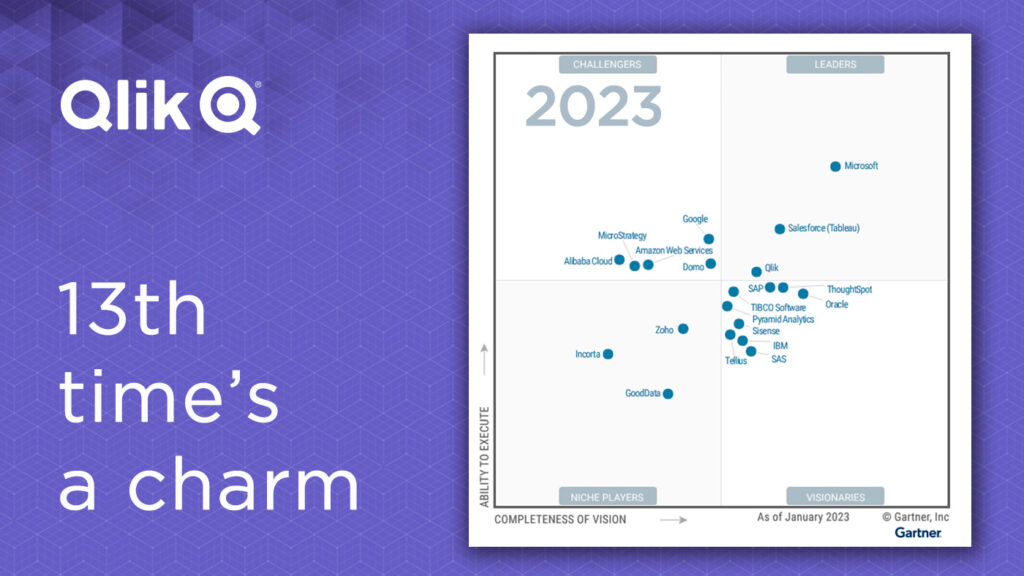 News
Get your free copy for an overview of the entire BI landscape and see why Qlik is recognized as a Leader in the Quadrant for the 13th year in a row.
>> Download the report