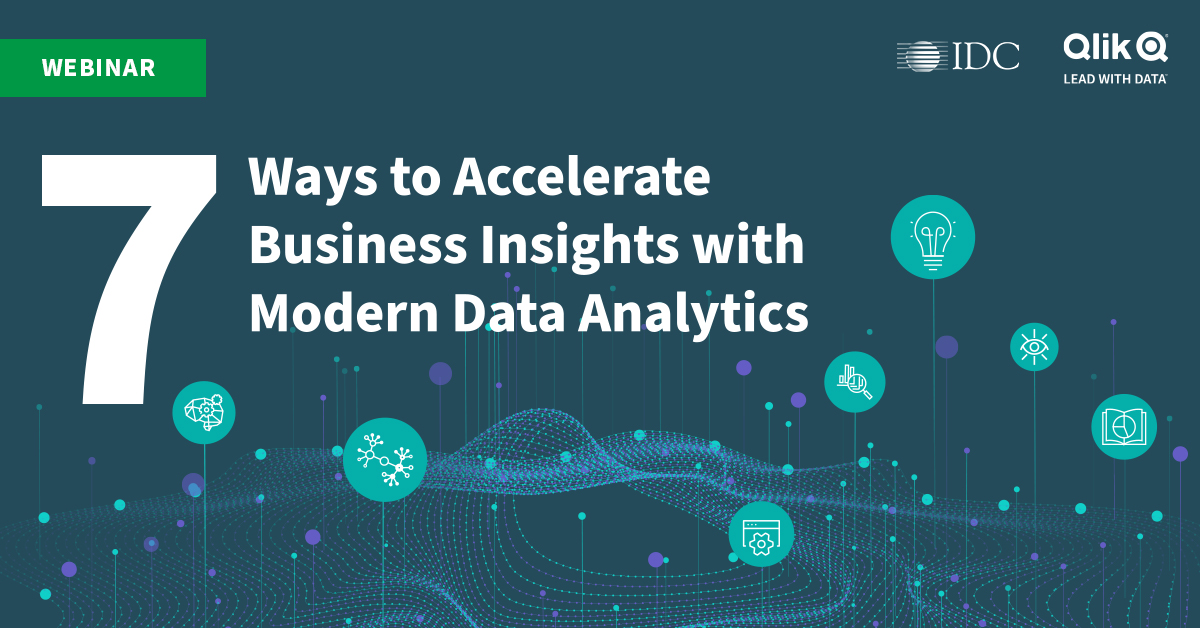 QLIK WEBINAR – ON DEMAND
Modern Data Analytics:
7 Ways to Accelerate Business Insights
Give more data analytics power to your people. If there is anything that current events prove, it's that analytics based on the quick delivery of up-to-date, trustworthy data is critical. But getting the right insight precisely when you need it demands more than a pretty visualization. How can all your people gain the power ― and the opportunity ― to make the best possible decisions, no matter how "big" that decision might be?
Qlik will provide the answers! Whether you're a BI leader, business analyst or someone who makes critical business decisions, join us for 7 Ways to Accelerate Business Insights with Modern Data Analytics. Speakers from IDC and Qlik® will explore:
How data and analytics are accelerating the decision-making process
Tips for serving up the right data and insights at the right times
How to empower all types of decision makers to use BI to make sense of their data
Why establishing a data-driven culture is crucial for success

Register now to watch on-demand.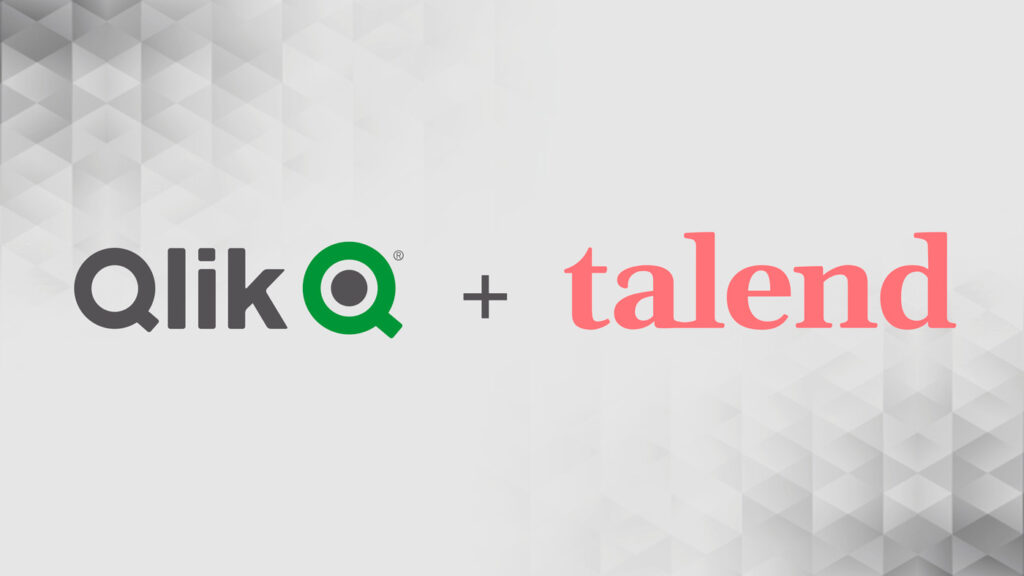 Blog
Qlik have acquired Talend, an industry leading Data Management Platform. With Talend, Qlik brings a new approach, offering a full range of best-in-class capabilities, helping customers eliminate technical debt and cost while increasing enterprise confidence that trusted data is available for decision making when it matters most.
>> Read more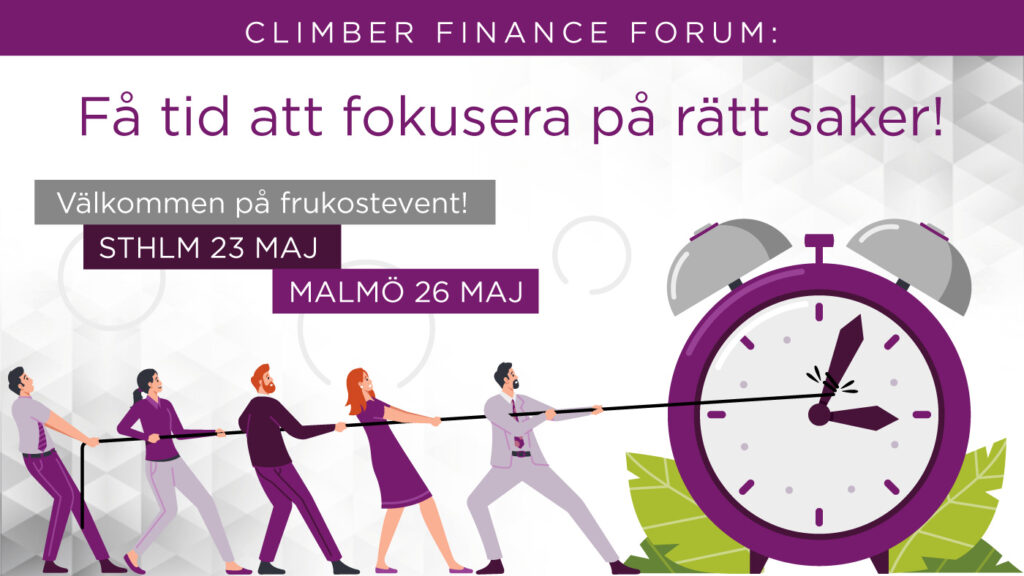 Event
Med rätt data och rätt verktyg sitter Finance funktionen på svaren om hur framtiden ser ut och vilka spakar man behöver dra i för att styra verksamheten dit man vill. Inte konstigt att den ledande rollen inom Finance numera omfattar krishantering, digitalisering och att sätta långsiktiga strategier. Men hur ska man hinna med?
>> Jag anmäler mig!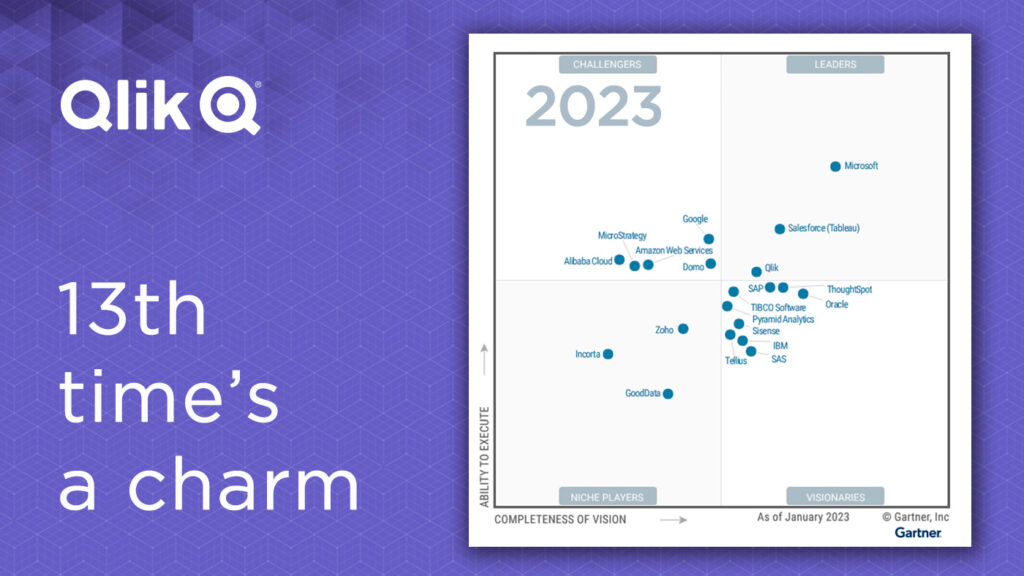 News
Get your free copy for an overview of the entire BI landscape and see why Qlik is recognized as a Leader in the Quadrant for the 13th year in a row.
>> Download the report