The Climber Custom Report Extension is TED accredited!
We are very proud and happy to announce that the Climber Custom Report Extension – the quintessence of self-service – for Qlik Sense has been accredited within the Trusted Extension Developer Program. The TED program, released by Qlik a few months ago, enables developers to create innovative extensions that expand the value of Qlik Sense.
Extensions that have been awarded a TED accreditation have been rigorously tested in regards of quality, completeness, and security. Qlik ensures security protocol and data collection compliance which reduces the risk of code failure on upgrade. The knowledge of the Custom Report Extension being accredited gives you increased confidence to deploy the extension at scale. All accredited extensions are found at Qlik Market. You will however still obtain the subscription and support directly from us at Climber.
"We are excited to acknowledge that the Custom Report+ finally has been accredited as a trusted extension. This is our most popular extension, it adds great value to our customers and their investment in Qlik Sense. The extension makes the migration from QlikView to Qlik Sense a lot easier. We are currently working together with Qlik to accredit more of our many extensions", says Michael Nordström, CIO of Climber.
What is the Custom Report Extension?
How long have you wished for customizable tables in Qlik Sense? With the Climber Custom Report Extension for Qlik Sense, you are able to create customized tables based on data in master tables. You can visualize your data as a straight table, pivot table or combo chart, and easily export your table to a new app.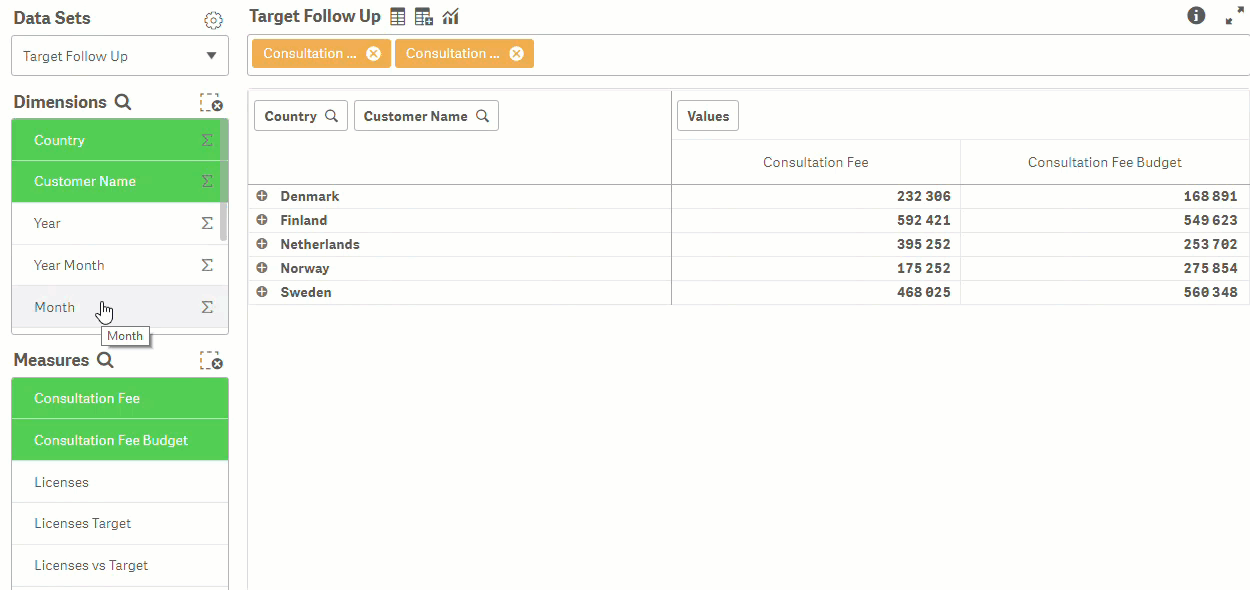 Want to know more?
Contact us!
Visste du att 27% saknar funktioner i sin BI-lösning? Och att 51% säger att rätt funktioner skulle göra att fler använder verktyget på deras företag? Välkommen till våra event i Stockholm 19/2 och Malmö 27/2 då vi berättar hur ni kan skräddarsy er lösning med extensions får att få ut det mesta av er investering i Qlik Sense.
What does postmodern analytics look like and what does it mean for your business? Register now for Qlik's webinar of the year to learn about what is means for you and the other BI Trends for 2019.
We are super excited to announce our second TED accreditation! The Climber Finance Report Extension combines the power of Qlik Sense with the looks of a classic report. It's definitely the latest must have!