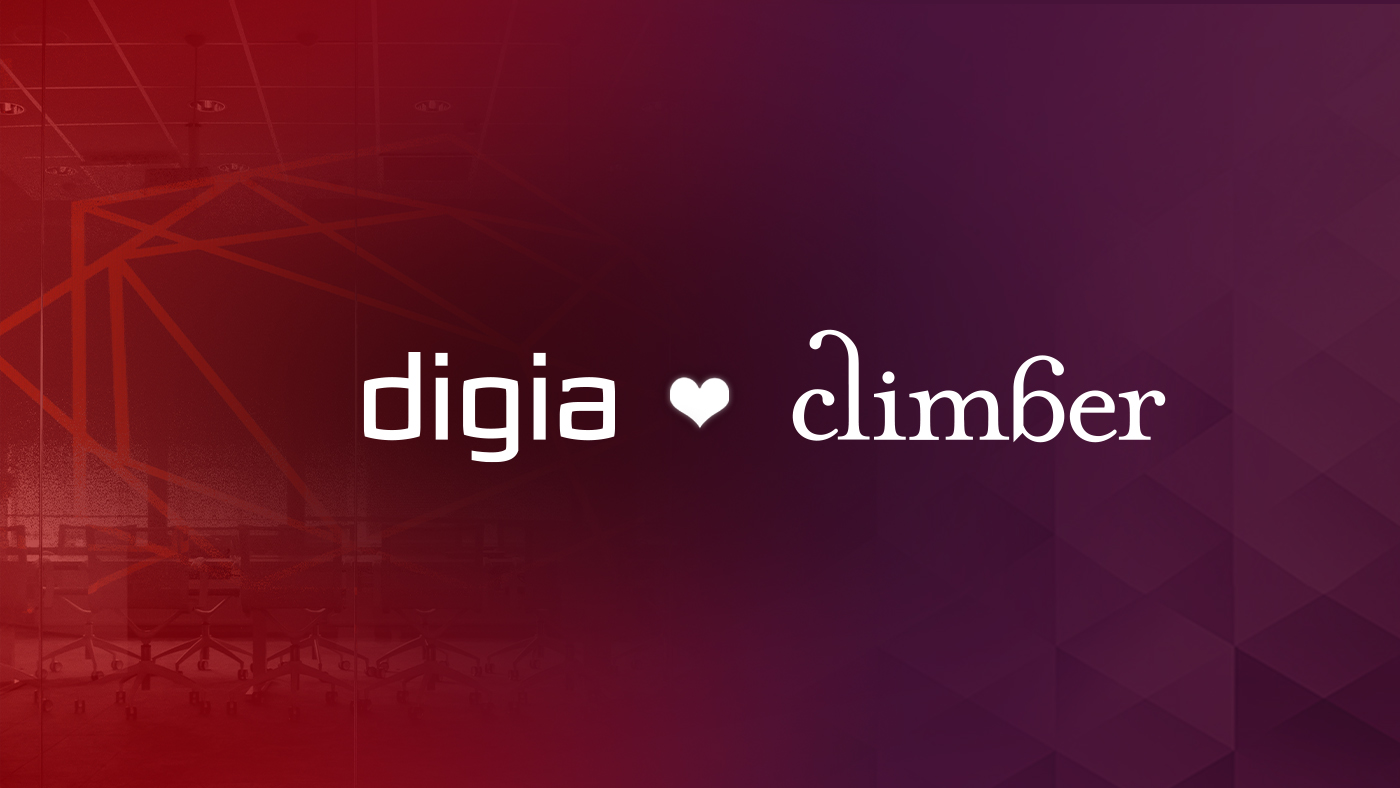 PRESS RELEASE – STOCKHOLM – DATE 15/12/2020
Climber merges with the Finnish Data Utilisation Powerhouse Digia Plc
We're excited to announce that Climber is joining forces with the Finnish Data Utilisation Powerhouse Digia Plc, founded in 2005. On 15 December 2020, Digia Plc and Climber International AB have signed an agreement whereby Digia Plc will acquire the entire share capital of the Swedish company Climber International AB. It is planned that the acquisition will be implemented on 7 January 2021. After the acquisition, Digia will have more than 300 data integration and business analytics professionals as part of their organisation. 
Climber International AB is a Swedish company that provides consulting and solutions for the development of data-driven business. Its operations are mainly based on the utilisation of advanced Qlik technologies, and strong consultative business model. The acquisition concerns Climber's operations in Sweden, Finland, Denmark, and the Netherlands. Going forward, Climber will operate as a separate subsidiary under its own brand with the current organisation. Jan Sipek will continue to lead the company. 
"Creating Intelligent Business has always been our vision at Climber, and we are now future-proofing that together with Digia. This transaction is a growth enabler, adding the technology and AI capabilities needed to speed up the journey towards cloud-based BI and data-centric analytics. We will be able to provide smart end-to-end data analytics solutions by getting immediate access to expertise on Azure, AWS, Google Cloud and ML. As a European Qlik Elite Partner, this next phase in Climber's global expansion aligns well with Qlik's action-oriented approach to BI. We're excited about taking the next step with Digia to boost the business value our clients gain from data," says Jan Sipek, CEO and Founder of Climber. 
The purchase price comprises a fixed component of EUR 8.1 million and an additional purchase price of a maximum of EUR 5.4 million tied to the achievement of objectives. The net debt-free purchase price of EUR 8.1 million will be reconciled using the net cash on the transaction date. The transaction will be financed largely with a bank loan. 
In 2019, Climber International AB's net sales amounted to SEK 137.7 million (around EUR 13.4 million). On 1 December 2020, it had 77 employees, of whom 54 worked in Sweden. The figures for net sales and personnel include Climber's operations in the UK, which are not included in the acquisition; the UK operations posted net sales of SEK 18.4 million in 2019.  
"The acquisition is part of the implementation of Digia's Next Level growth strategy, under which we seek growth both organically and through acquisitions. Advanced data analytics and business intelligence are key focuses of our strategy. In our view, smart data utilisation is one of the areas that's gaining momentum in the digitalisation trend, and demand for related services will grow. Cooperation with Climber's professionals will provide us with new opportunities to develop an ever-stronger offering and a path to markets outside Finland. I'm eagerly awaiting growth, creative cooperation and interactive learning in line with our cultural principles. Learning together and innovation enable us to continuously provide business benefits to our customers," says Timo Levoranta, President and CEO of Digia.


"Thanks to this acquisition, our customers will benefit from an even broader range of outstanding expertise in business analytics, also at the Nordic level. Digia's and Climber's capabilities complement each other seamlessly. Thanks to this, we can always implement the most suitable operating model and technical solution for our customers, and are strongly positioned as an independent advisor on enhancing the utilisation of smart data," says Harri Vepsäläinen, Senior Vice President, Intelligent Solutions.
About Digia
Digia is a software and service company that helps its customers renew themselves in the networked world. There are more than 1,200 of us working at Digia. Our roots are in Finland and we operate with our customers in Finland and abroad. We are building a world in which digitalisation makes a difference – together with our customers and partners. Digia net sales were EUR 131.8 million in 2019. The company is listed on Nasdaq Helsinki (DIGIA).Learn more at digia.com.
Further information: 
Timo Levoranta
President and CEO, Digia Plc
tel. +358 (0)40 500 2050 

What does this mean for you as a Climber customer?
Climber will remain and continue to operate as a separate subsidiary under the same brand and the current organisation. For you, as a Climber customer, the acquisition won't' affect your on-going engagement with us. From now on, we will be able to better support you with smart end-to-end data analytics solutions including data integration, cloud management and advanced analytics. The merge gives us access to expertise on Azure, AWS, Google Cloud and ML that will benefit you immediately. Your account manager at Climber will reach out to you, but if you have any questions at all, don't hesitate to contact us.

Do you have any questions or want to know more? Contact us.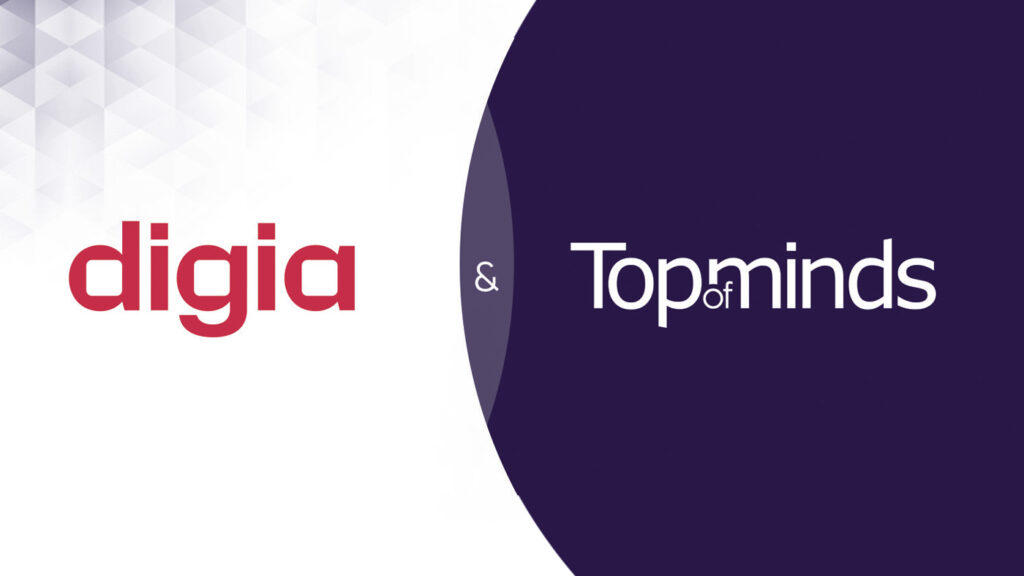 News
21 September 2023: Digia reinforces its position as a Northern European Powerhouse in Data Analytics by acquiring Top of Minds, a Swedish IT consulting and service company. Top of Minds has expertise in both modern data analytics and classic data warehousing, front end analytics, and integration – a perfect combination with Climber's offering.
>> Read more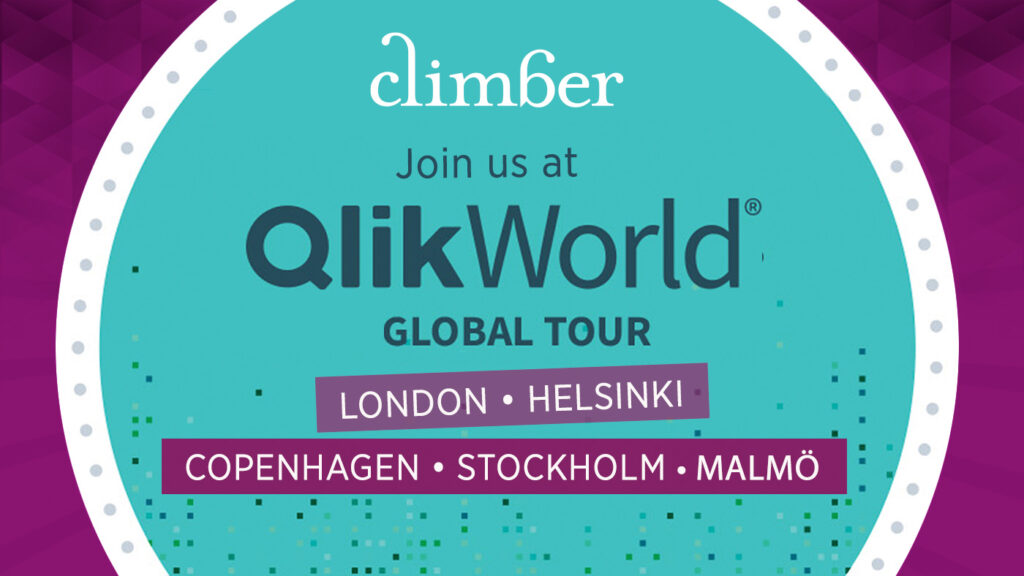 Event
Are we visiting your city? Then register today to join QlikWorld Tour! Meet us at Climber, hear from Qlik about what's next in data and analytics, get inspired by incredible customer stories, and walk away ready to tackle your data – with confidence like never before.
>> Sign me up!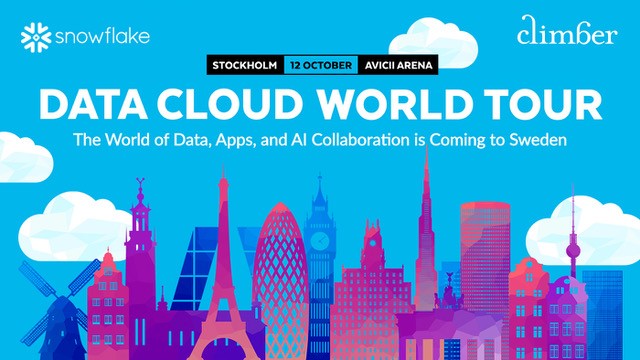 Event
Join us on Oct 12 at Avicii Arena for an update of the latest innovations in Data, Apps and AI. Meet your fellow data, technology, and business leaders and learn how organisations are unlocking new opportunities and solutions through the Data Cloud.
>> Sign up today!