Tengbom shorten their budget process with Bizview
We have, together with Bizview implemented a solution at Tengbom, one of the leading architectural firms in the Nordics. This helps Tengbom with a range of planning features, from personnel and cost allocation, to budgeting and prognosis. BizView is also used for gaining control over each studios utilization and budget.
Malin Eriksson, Finance Manager at Tengbom: "During the spring, we implemented BizView as part of our digitization, with the ambition to streamline our budget process. We realize that by using a digital tool, we shorten our budget process, our managers save time and gain a better control over their budget. Our management gets better control of the process and a better real time overview of how we are budgeted. We look forward to using the tool continuously for budget analysis and forecasting work. The tool is simple and efficient both for budgeting managers, controllers and management. This gives positive effects in ways of making budget work more enjoyable and giving more time for analysis, rather than the time-consuming work of inserting numbers in templates."

Jonas Grundström, BI Manager at Climber: "When we engaged with Tengbom they had already started their journey towards a planning process based on drivers, but they were lacking a system that supported their new ways of work. With the help of Bizview and also our experience from similar projects, we have automated their data flows, simplified parts of the process and built smart and pedagogical templates so Tengbom is able to base their planning on the drivers most relevant for their business."
About Tengbom
Tengbom is one of the leading architectural firms in the Nordic region. Our main purpose is to make the world a better place to live in. We accomplish this by designing houses and environments that reflect humanism, beauty, usability and innovation. We are about 550 co-workers, spread over twelve offices. Tengbom was founded in 1906 and has designed many of Sweden's most famous and cherished buildings. For more information, see https://en.tengbom.se
WHAT IS BIZVIEW?
BizView is one of the leading systems for forecasting, budgeting, reporting, analysis and consolidation that is easily integrated with Qlik. The software provides a web-based Excel-like user interface combined with powerful workflow management. Learn more about BizView here…
BIZVIEW HELPED EKERÖ KOMMUN WITH COST SAVINGS OF 20%
With BizView and QlikView in a combined solution, Ekerö Kommun obtained a tool for monitoring and gaining control of their economy and the quality of their work. Now they can follow the costs in social services down to customer level and will be able to make savings of 10-20 % on purchased services. Read more about their solution here…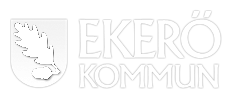 More information?
Contact us!
All the highlights from Qlik's annual convention Qonnections 2019 in Dallas Texas. Watch the Interviews with Qlik's CEO – Mike Capone, Global Head of Data Literacy – Jordan Morrow, Vice President Industry Solutions and Business Value – David Bolton and Research Director – Elif Tutuk. Follow this page and subscribe to the Climber Report on Youtube to stay up to date.
Time to get a 360° on your finances? Sign up today for our 45-minute webinar with  Paul van Siclen, Global Director of Industry Solutions – Financial Services at Qlik.
Halvdagsevent den 28 maj i Stockholm om AI, Qlik Sense och Extensions. Vill du bli ledande i ditt sätt att använda data? Då är AI in Action: The Qlik Analytics Tour forumet för dig! Få inblick i hur Qlik Sense hjälper användare på alla nivåer att nå de viktigaste insikterna. Begränsat antal platser!