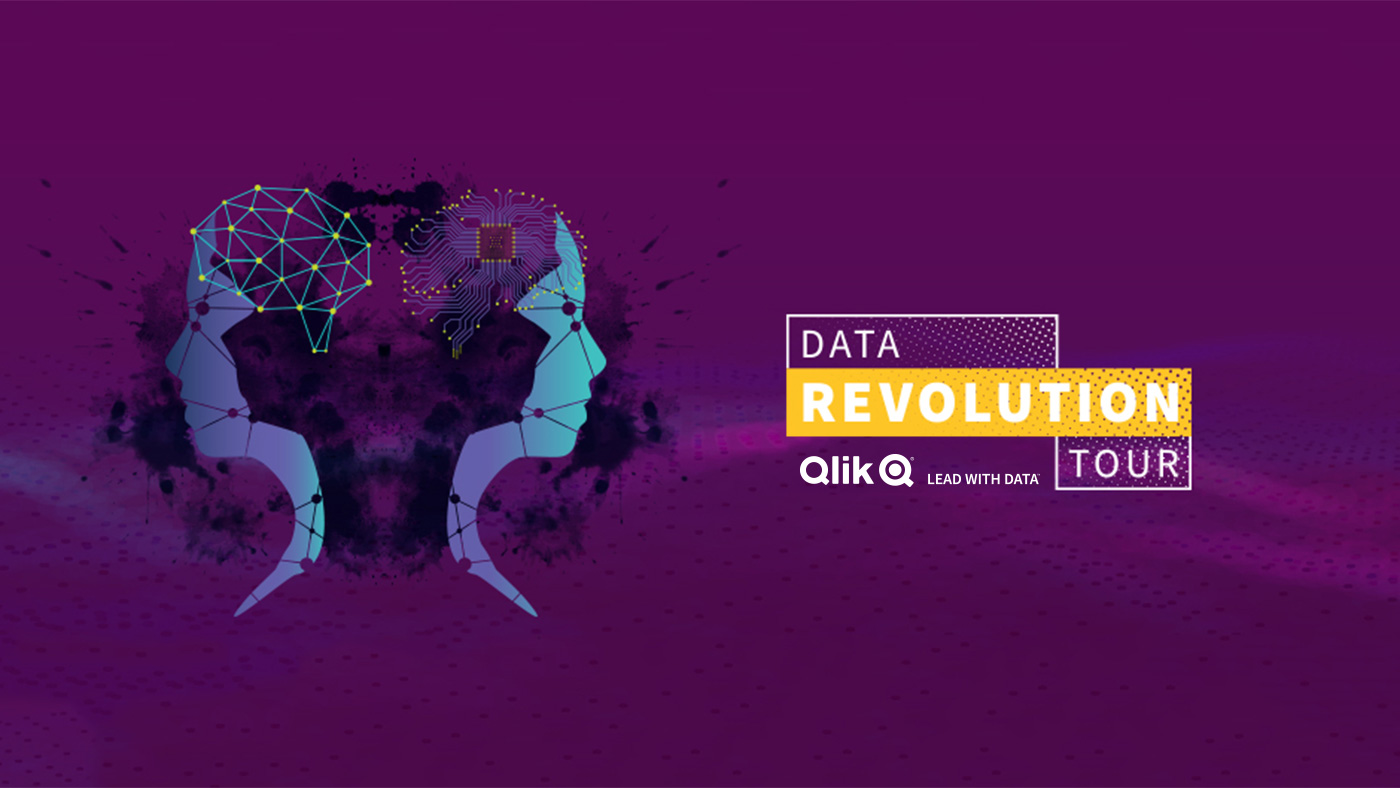 Welcome to the Qlik Data Revolution Tour 2019!
Accelerate time to deeper insights in your data! Join us, Vizlib and Qlik at the Qlik Data Revolution Tour 2019 on November 6th in Stockholm.
In a world increasingly dependent on data and empowering people to interact with it, many companies are still struggling to drive full value from the investments they have made. Join us to learn how best in class enterprises are enabling DataOps for Analytics as a foundation for a new data and analytics strategy — one that simplifies and reduces the cost of their cloud landscape, speeds accurate, trusted data delivery and leverages AI to empower users and accelerate insights. Whether you use an existing analytics environment such as Qlik, Tableau or even Power BI, you'll want to learn how to accelerate and optimize the value of your data. This exclusive one-day event features leaders on the front lines of the data revolution — the people who are streamlining and accelerating every point in the data journey from ingestion to insight.
Join us and;
Hear Dan Sommer Senior Director, Market Intelligence Lead Qlik, share the latest trends in Data Literacy.
Listen to Elif Tutuk Associate VP Qlik Research and see the latest AI features in Qlik.
Learn from Kim von Seth at our customer Telia, on how they are working towards total information transparency.
See Vizlib's latest products and how they can increase cooperation and self-service BI.
Meet us and explore Vizlib's powerful
value-added products for Qlik Sense!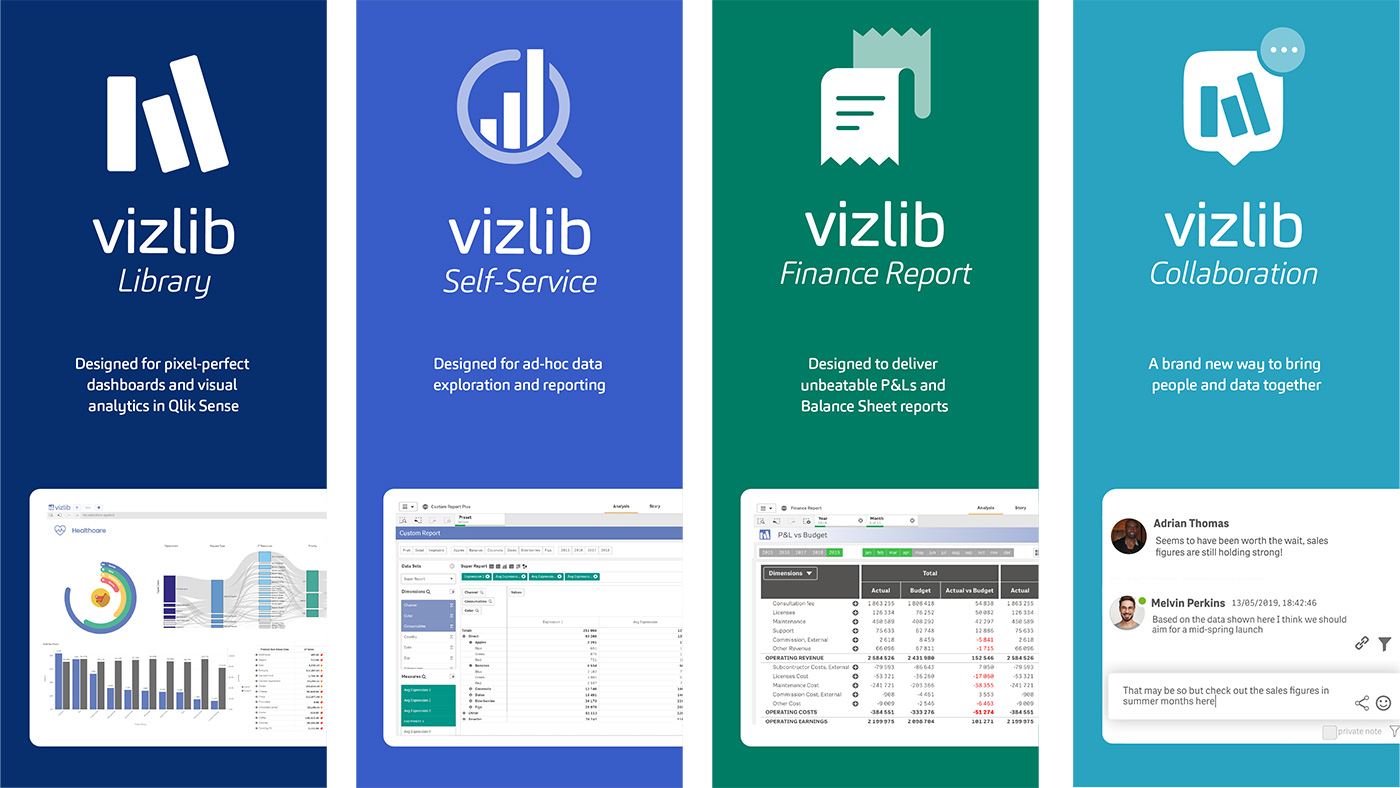 At the Data Revolution Tour 2019, being a joint Gold sponsor with Vizlib, we'll be in the networking zone ready to show you Vizlib's feature-rich, intuitive Qlik Sense solutions. They empower data-driven organisations to extend their current analytics capabilities and uncover meaningful insights faster than ever before. Leveraging Vizlib's ready-to-use extension products, organisations go from mere data reporting to data storytelling in seconds, significantly boosting their time-to-market for new Qlik Sense projects. They are a valued partner to many of the world's leading businesses that seek fast, effective and branded solutions to boost data adoption across their organisation.
Since Vizlib aquired Climber Extensions in April 2019,  Climber is the exclusive reseller of Vizlib's value-added products for Qlik Sense in Sweden.
Don't miss our speaker session at 16.15!
Learn how Telia has succeeded with self-service BI
Towards Total Information Transparency through self-service at Telia Company
Imagine, us being so good at everything we do, that we would be proud to show it to our customers? This is the aim for Telia's BI department. In this session, Kim von Seth, Head of Business Data at Telia Company & Olof Malmström, Business Consultant at Climber, will present how Telia are working towards total information transparency and increased data literacy through self-service BI. They will share their journey – step by step – from standard Excel reporting, to self-service BI in Qlik which enables the users to create their own reports. Michael Nordström will close the session by showing how  Vizlib Self-Service and Vizlib Collaboration, can assist in and simplify internal cooperation and give you a jumpstart towards increased self-service and BI adoption.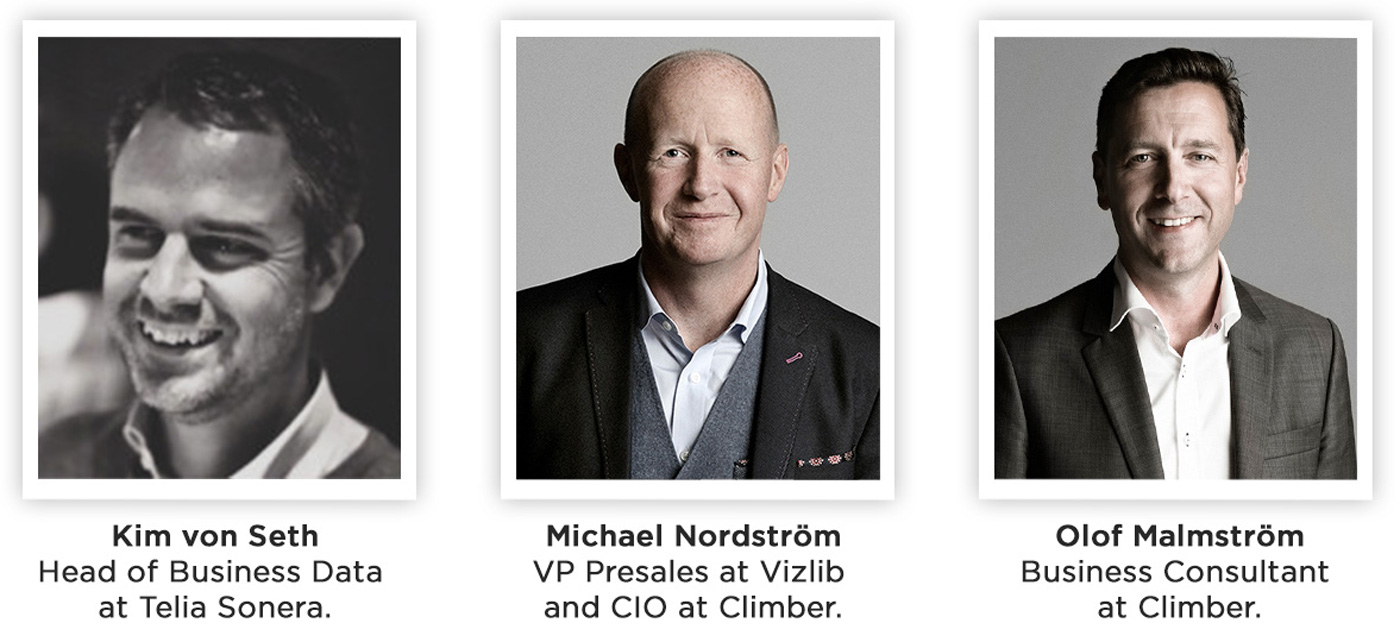 KEY INFORMATION
When and where
Wednesday, November 6th, 2019
Place: Quality Hotel Friends
AGENDA
08.30–09.15 Registration and breakfast.
09.15–10.45 General meeting with speakers
10.45–11.15 Morning break
12.00 Morning close
13.15–17.00 Breakout sessions
16.15–17.00 Telia, Climber & Vizlib:
Towards Total Information Transparency through self-service at Telia
17.20 Networking drinks
DON'T MISS THE REVOLUTION!
We look forward to see you there! Register today, the tour is free but seats are limited.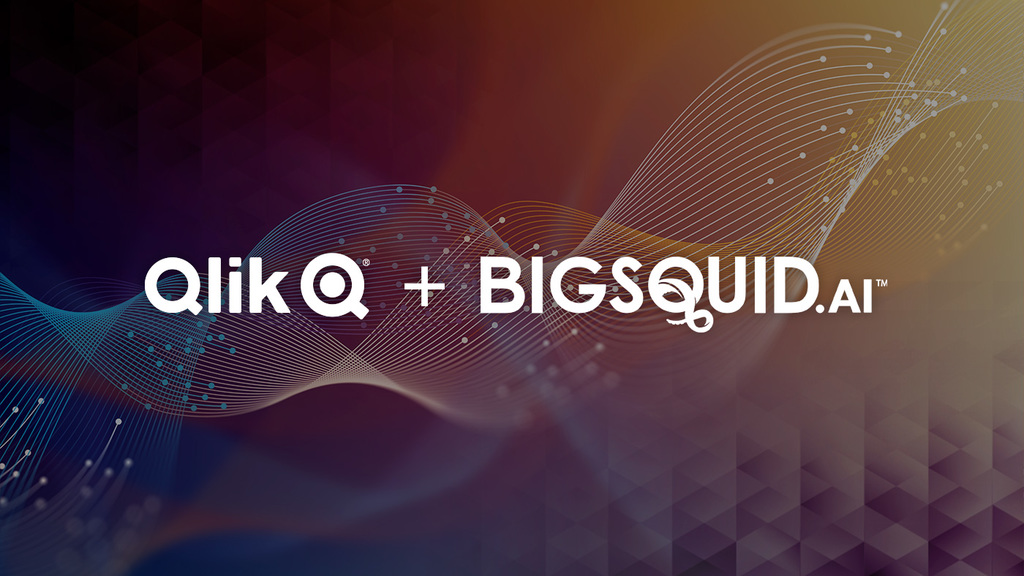 Blog
Qlik has announced the acquisition of Big Squid, a machine learning platform provider offering no-code automated Machine Learning. Read Climber BI Manager Daniel Häggroth's reflections about the acquisition and the future for AI and Predictive Analytics.
>> READ BLOG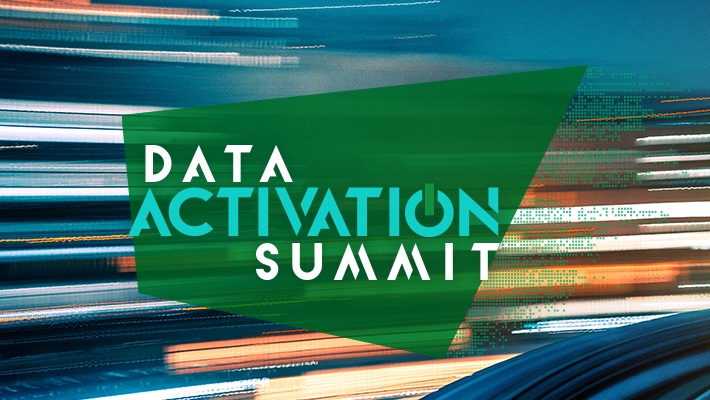 Event, On-Demand Webinar
Join the Qlik Data Activation Summit online where you'll learn how to combine the latest innovations to establish a real-time analytics data pipeline – providing the insights you need to take immediate, informed action. Register now to watch the recording on-demand!
>> Sign me up!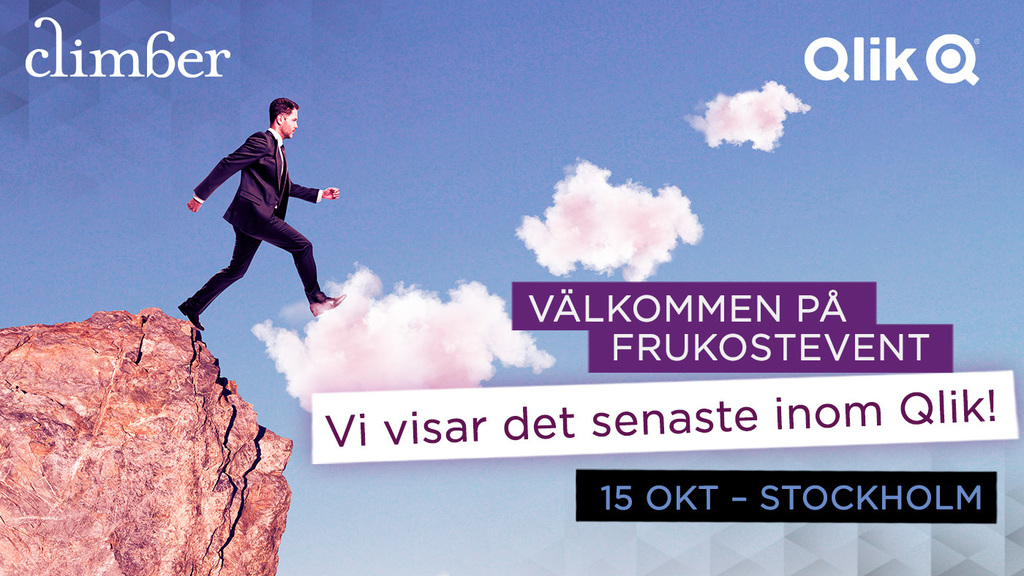 Event
Kom på frukostevent med oss och Qlik i Sthlm fredagen den 15 okt, vi visar den senaste funktionaliteten i Qlik, de olika vägarna till att komma igång att nyttja den, och även spännande framtidsplaner.
>> Anmäl dig här!