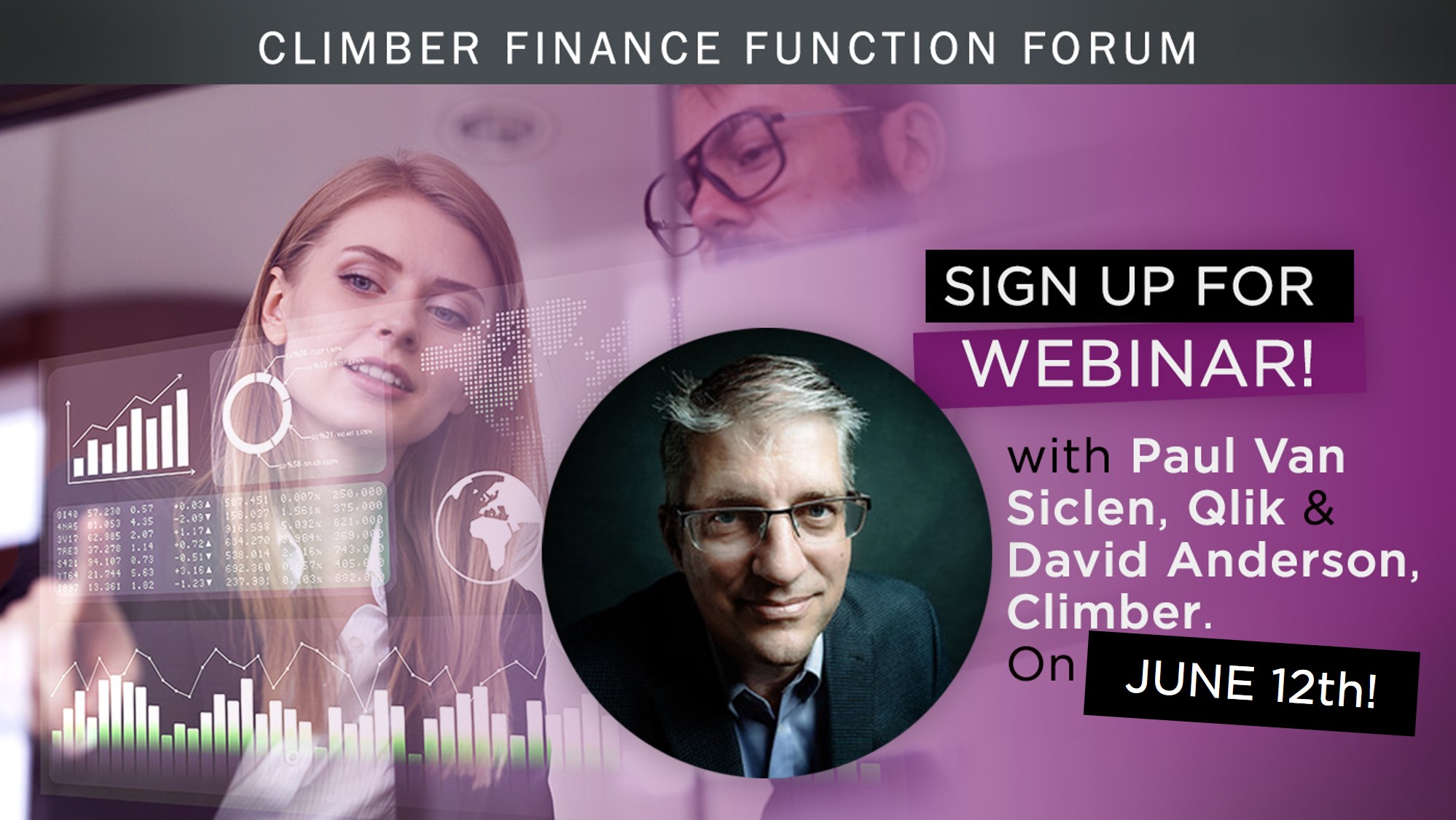 WEBINAR:
How to handle the evolution of the finance department
Time to get a 360° on your finances? Sign up today for our 45-minute webinar with Paul van Siclen, Global Director of Industry Solutions – Financial Services at Qlik and David Anderson, MD at Climber UK.
As a CFO, Financial Controller or Accountant, your role and the role of your department has evolved from being scorekeepers to strategic advisors. Today, the finance department is the compass of the business. Unfortunately, many of the ERP systems used today are not keeping up with the changes and don't support the process.
Welcome to our 45 min webinar June 12th at 3 PM CEST with Paul van Siclen, Qliks Global Director of Industry Solutions – Financial Services, on how to handle the changing demands on the finance department. He will discuss how the finance function has evolved and how to tackle the time-consuming pains in traditional reporting when your ERP tools are static.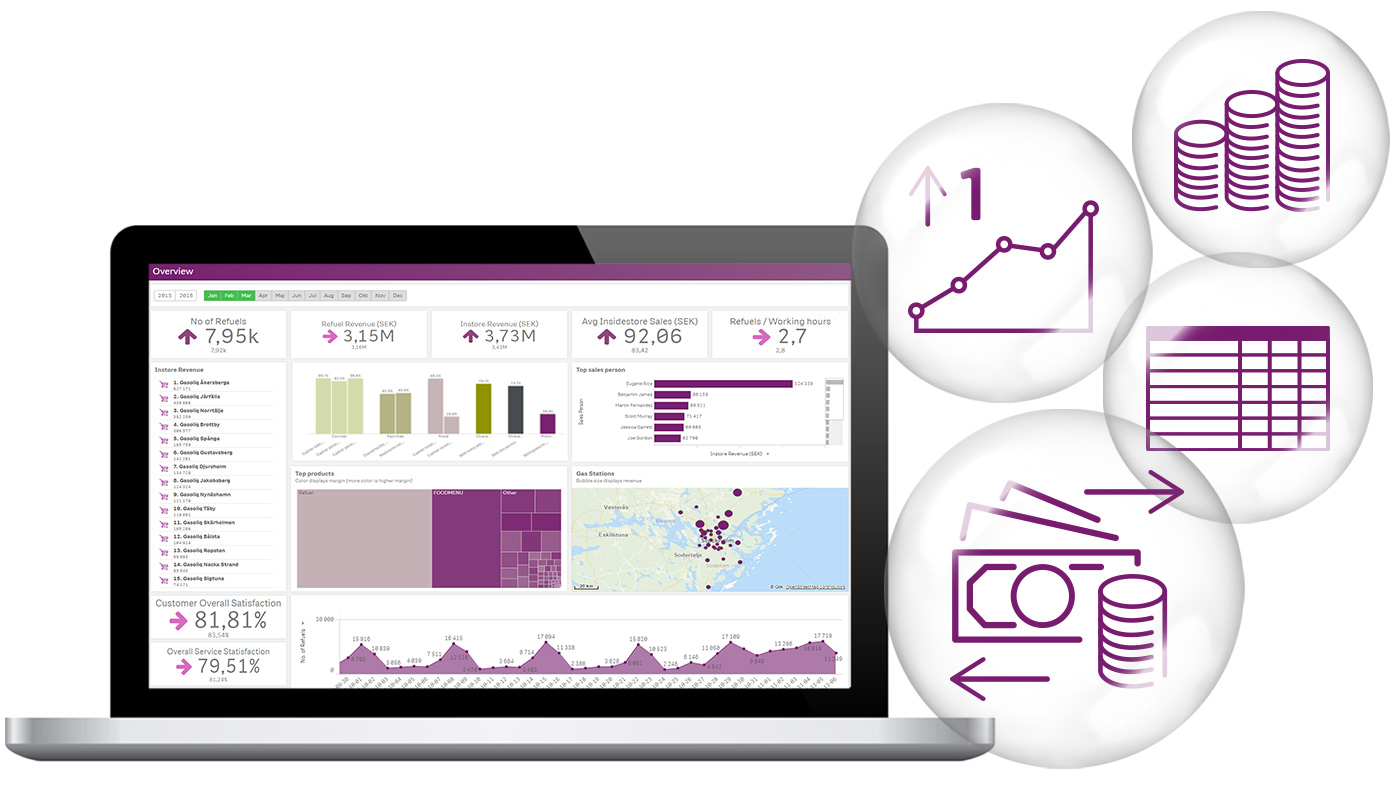 David Anderson, former CFO and now Managing Director at Climber, will show the solution to your financial reporting challenges. Giving you deeper insight into your data, greater confidence in your decisions and a 360° overview of your finances using Qlik. He will demo how you and your finance team – without the involvement of the IT department – will be able to:
Get all your key metrics in one place, combining reporting and analysis
Consolidate reports across different offices, with different currencies and different systems.
Drill down to details with one click.
Combine P&L, balance sheet and cash flow report in one solution and add live comments.
Get an overview using dashboards that graphically highlight key metrics and trends.
Please note that the webinar is in English.
Att AI kommer att transformera vår värld är de flesta överens om. Men vad ska ni satsa på för att optimera er affär? Genom att kombinera AI med BI och Qlik kan ni dra nytta av prediktiv analys, på ett enkelt och interaktivt sätt. Grunden är alltid data! Varmt välkommen till en inspirationsfrukost i Sthlm den 9/10!
Har du reflekterat över hur ekonomifunktionen utvecklats under de senaste åren? Jobbar du i ett äldre verktyg som inte supporterar ert arbetssätt? Vill du kunna ta bättre beslut snabbare? Välkommen på workshop 27/9 i Sthlm.
All the highlights from Qlik's annual convention Qonnections 2019 in Dallas Texas. Watch the Interviews with Qlik's CEO – Mike Capone, Global Head of Data Literacy – Jordan Morrow, Vice President Industry Solutions and Business Value – David Bolton and Research Director – Elif Tutuk. Follow this page and subscribe to the Climber Report on Youtube to stay up to date.