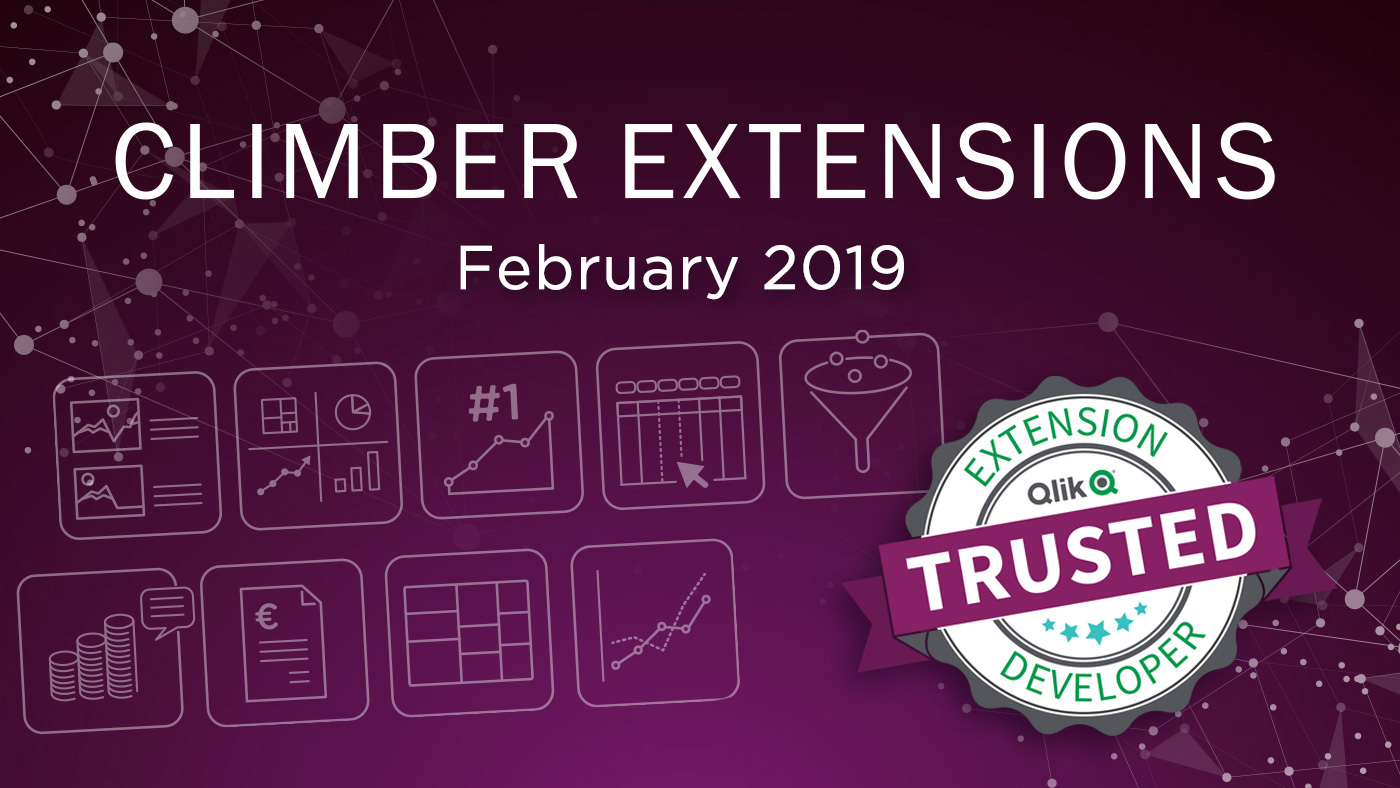 Climber Extensions February 2019 release is here!
2019 is well under way and the February 2019 release of Qlik Sense is out! With that of course comes another release of our extensions where we have added some features and made a few fixes. Focus for the last couple of months have been on stability and performance as well as improving the export features. We have not seen any major issues with using the previous versions of our extensions in the February release and for the Custom Report and Finance Report the Qlik TED-team have also tested and made sure the accreditation is updated for February 2019. Below are more details on the additions.
What's new in the extensions February 2019 release?
WHAT'S NEW IN THE CUSTOM REPORT?
Copy Cell to clipboard
Copy table to clipboard
QAP Export to image/pdf
Override for always including null values in the pivot table (When nulls are not included in pivot table dimensions it is often confusing for users how Qlik handle values in the dimensions below a null value. This new setting makes sure all dimension values are included regardless of null-setting on the other included dimensions.)
CHANGES AND BUG FIXES
Added dimensions are added as rows
Column widths persisted
Export to PDF
Export to Image
Storytelling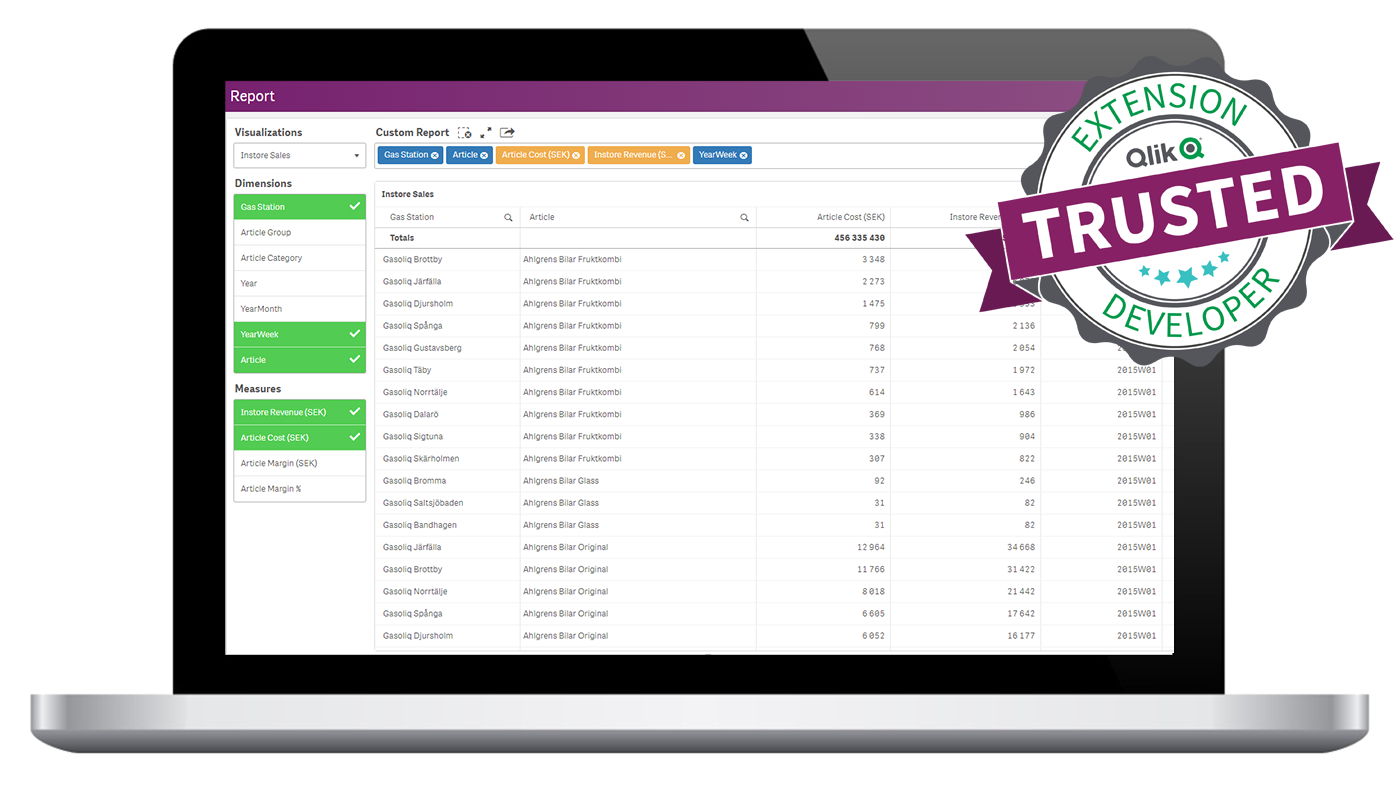 WHAT'S NEW IN THE FINANCE REPORT?
"Use red for negative values" (The setting is included in the Excel- export and an exported cell will change color if the value drops below 0 even in Excel.)
Improved number parsing to Excel
Additions to better support the new comments backend and the upcoming Invoice Viewer
CHANGES AND BUG FIXES
Nicer error messages for comments (use of "toast" bar instead of alerts)
Excel exports in November 2017
Improved performance for alternative dimensions
Improved alternative dimension drop down menu
Nprinting exports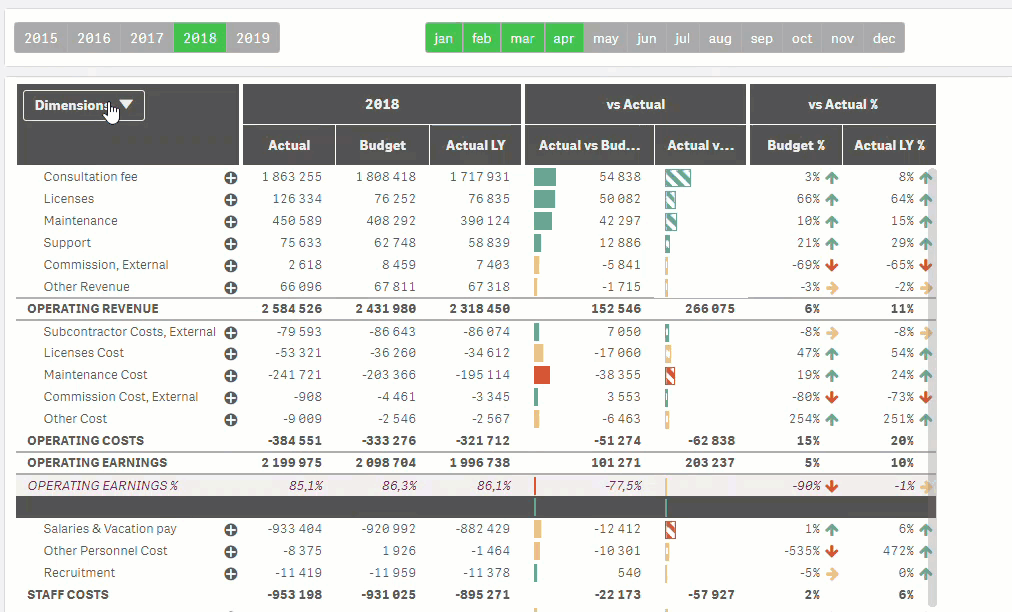 How do I upgrade? Contact us!
With every new version release of Qlik Sense we also release a new version of our Qlik Sense Extensions. Climber Extensions November are compatible with Qlik Sense June, September and November 2018. If you have an older version you must first upgrade your Qlik Sense to be able to make use of the new functionality in the extensions. To upgrade Qlik Sense, please contact your Qlik partner or reach out to Climber Expert Services. To get the latest version of extensions please contact our support and installation team, Climber Expert Services or fill out the contact form below.
PHONE: +46 8 22 50 50
EMAIL: SUPPORT@CLIMBER.EU
Want to upgrade? Contact us!
SUBSCRIBE TO OUR NEWSLETTER!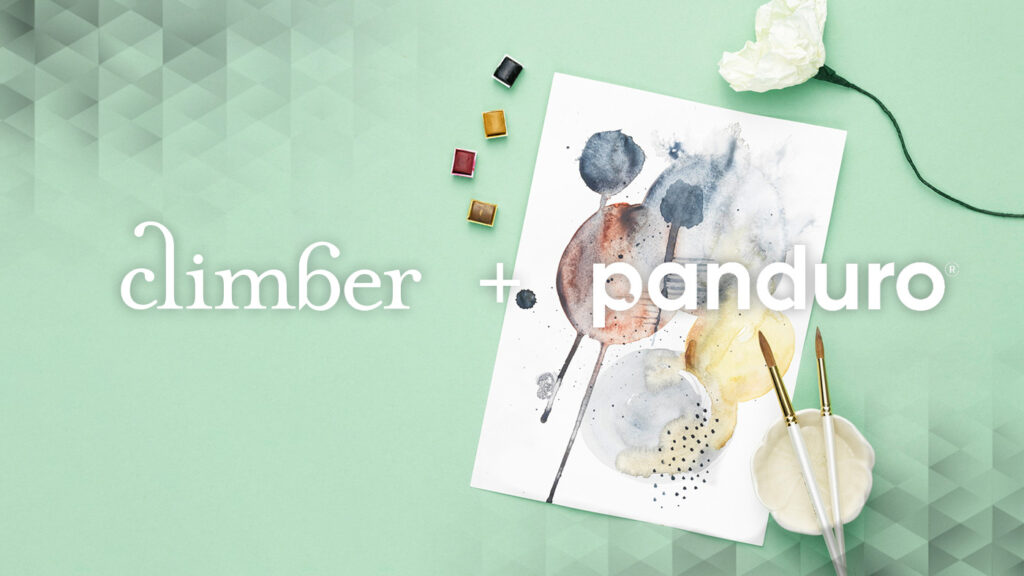 News
Panduro implementerade budget- och prognosverktyget Planacy, för att förenkla och effektivisera sin finansiella budget- och prognosprocess. Med hjälp av Planacy och Qlik har Panduro fått en mer strömlinjeformad helhet. Den nya lösningen eliminerar en stor del av de tidigare riskerna, samtidigt som den underlättar arbetet för de involverade i bolagets budgetarbete.
>> Läs mer om projektet här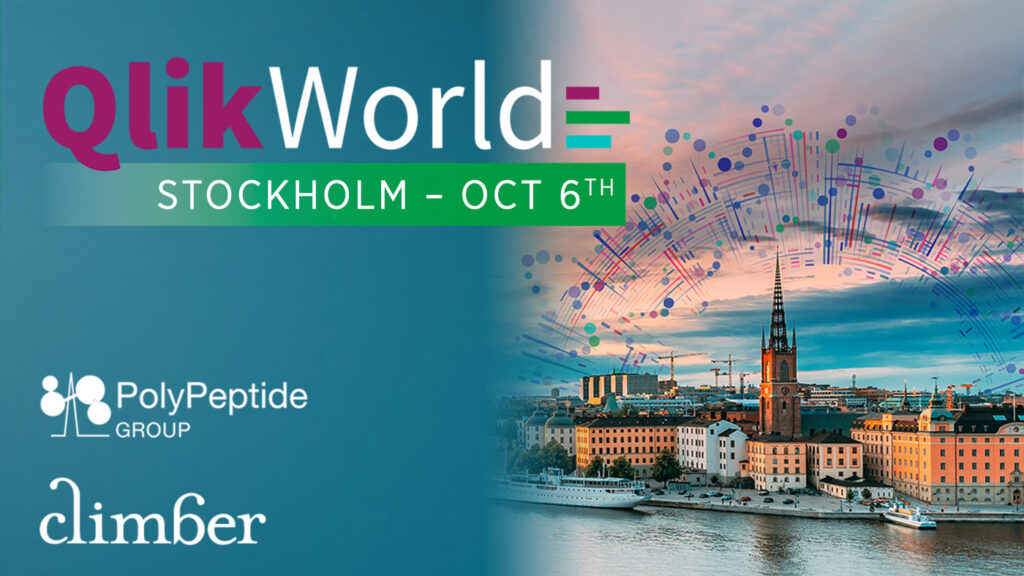 Event
Join us for the QlikWorld Tour Stockholm on Oct 6 to see how Qlik's unique approach to data and analytics will give you confidence in your decision-making like never before. Don't miss out on our customer case where PolyPeptide shares their journey to the cloud.
>> Sign up today!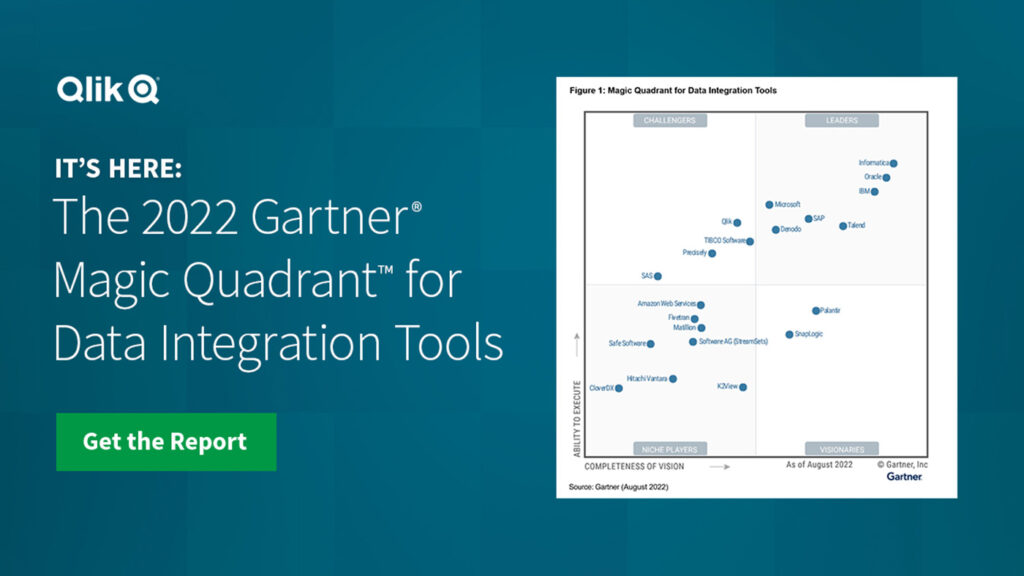 News
Looking for a Data Integration Solution? With the ever-changing cloud and technology landscape, it can be challenging to find the right data solution. Read the 2022 Gartner MQ report for Data Integration Tools for a quick view of the landscape and see why Qlik has been recognised for the seventh year in a row. Get your copy here!
>> Download the report